Will AirBNB's "Revenue Collapse" Help The Florida Home Market?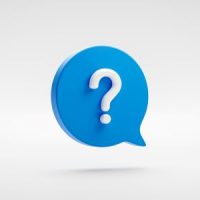 A recent report from Newsweek conjured rumors of a "revenue collapse" for AirBNB, though as of this writing the company disputes the allegation. Data obtained from AllTheRooms.com by Reventure Consulting, a home-buying advice firm, estimates as much as a 35 percent drop in revenue for properties in cities across the United States, including some Florida cities like Lakeland and Orlando. If you use your Florida home for AirBNB income, you may be unsure what your best options are in the event of a drop in AirBNB use (or revenue).
Not Enough Housing 
Even before AirBNB, Florida has been a vacation destination for decades, due to the sunny weather and (previously) welcoming atmosphere. That said, there has been a persistent affordable housing shortage in Florida, and vacation rentals have been one factor in causing it – after all, most vacation rentals are second homes or pieds-à-terre (small apartments kept for the purpose of having 'a place to crash' as a regular visitor).
Because of the housing shortage and the alleged unruly behavior of short-term rental clients, some areas in Florida already either prohibit AirBNB rentals or impose strict requirements on those who want to offer their home on the service – for example, Miami-Dade County only permits AirBNB rentals in unincorporated parts of the county, and requires a vacation rental license, among other surety. If revenue drops for the service as a whole, some owners may sell, but it is likely that not enough will do so to affect the housing market for the better.
No Real Increase In Housing Foreseen
If fewer AirBNB properties are suddenly available, the most likely outcome is that the rental properties will shift back to longer-term rentals (in months, rather than days or weeks). For those that do wind up on the market, they may be attractive to real estate investors, who have the appropriate amount of ready capital to flip a rental property. However, those numbers are likely to be small – Florida's peculiar mix of supply and demand is not geared toward high-end rentals at the moment.
In short, if someone thinks it may be time to put their AirBNB property up for sale, they can do so – but it may not necessarily lead to a profit, and it may not do much for the housing market except to get that person out of it. Still, it is easy to be unsure as to what the best option may be for you. An experienced attorney may be able to help you determine your path.
Contact A Tampa Real Estate Attorney
While as of this writing, the data from AllTheRooms.com has not been verified, the rumors about a "revenue collapse" for AirBNB still persist. If you have questions or concerns about how to handle your vacation property, a Tampa real estate attorney should be your first call. Attorney Alicia Seward and the Seward Law Office are ready to try and assist you – call our office today to schedule a consultation.
Source:
newsweek.com/airbnb-revenue-collapse-housing-market-crash-fears-1809543