Can Community Associations Regulate Electric Car Charging Ports?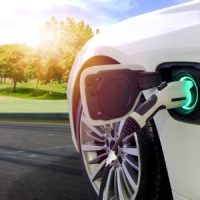 In 2022, statistics from Car & Driver magazine estimated that approximately 1 percent of all vehicles on the road were electric or partially electric – which does not sound like a lot, but given there are approximately 278 million cars registered to drivers in the United States, that number is still significant. As such, many Florida community associations have faced the question of whether or not to install electric vehicle charging stations (EVCs) and if so, how to go about it.
Aimed At Easing Environmental Woes
Florida is a state in which the effects of climate change are much more obvious than they might be in other locales – droughts, erosion, and other environmental issues have led the legislature to be perhaps more open-minded in approving initiatives designed to be less environmentally burdensome. The spread of electric vehicle use is a major one, and Florida's legislature has actually included the right to install EVCSs in some community associations because of it.
The relevant Florida statute says that a community association may "make available, install, or operate" an EVCS on the common elements or on property specifically belonging to the association. It also clearly states that doing so is not a "material alteration" or "substantive addition" to the property – which means that no owner vote on its installation is required. It can also be treated as a common expense – or at least, the unit owners that use the EVCS will be charged for its use.
Can An Owner Install Their Own?
Sometimes, an association may opt out of installing an EVCS, most often because there is only one or no electric vehicle drivers residing there. Florida does allow individual owners to install their own charging ports in their own parking spaces, which are 'limited' common elements, but only if certain rules are obeyed and certain criteria met. One must:
Not cause 'irreparable damage' to the condo association or any of its common elements;
Cover the costs of installation, electricity, and maintenance, as well as (if necessary) later removal;
If the association requires it, enlist a registered and reputable firm that is well versed in the installation and maintenance of EVCS; and
Either provide an insurance certificate to the association, or to reimburse the association for any premium increases during the time the EVCS is in place.
Be advised that it is not uncommon for condo boards to have bylaws or covenants which require owners to seek board approval before installing an EVCS, even if Florida law does not specifically say the association must approve. It is crucial to stay in compliance with association rules, lest you face significant fines.
Call A Tampa Condo Association Attorney
Electric vehicles are seen as the wave of the future, but regardless of how good they are for the environment, they – and their owners – must obey association rules and state law. If you have questions about your board installing an EVCS at your condo building, calling a Tampa condo association attorney from the Seward Law Office may be a good idea. Attorney Alicia Seward is ready and willing to try and assist you. Contact the office today at 813-252-6789 to schedule a consultation.
Source:
caranddriver.com/news/a39998609/percentage-of-electric-cars-usa/