Tips For First-Time Florida Real Estate Investors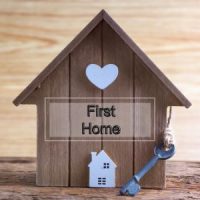 The real estate market in Florida has been the making of countless millionaires for many years, and the number of investors who seek to make their fortune there never seems to diminish. For the first-time investor, however, success can seem impossible given the speed at which the market moves. Consulting an experienced real estate attorney can help you determine the best spot to try and put down roots.
Know Your Investment
Perhaps the best piece of advice one can use in terms of investing in the market is to do your due diligence in investigating all there is to know about the property on which you have your eye. Failure to do this can lead to increased costs and time spent correcting issues with the property. For example, in residential real estate, if a buyer does not perform a home inspection, they may not discover certain defects – and a seller has no duty to disclose them unless they "materially affect" the value of the property.
Have The Right Paperwork
Real estate is a business in Florida, and in order to set up your business properly, you may need the help of a knowledgeable real estate attorney to ensure all of your proverbial ducks are in a row. Every type of enterprise is different, and while some people choose to simply operate as sole proprietors (that is, with no 'wall' between their finances and their business's), a majority of investors choose to form corporations or limited liability companies (LLCs), which establish a level of protection for their personal assets in the event that the business fails.
Be Adaptable
From dealing with tenants to dealing with taxes, it is important to be able to react quickly to new information as an investor. There is no real "one-size-fits-all" approach to real estate, whether commercial or residential, and having a business apparatus that can quickly change course can be the difference between making and losing money. This is another area where having a real estate attorney close at hand can be helpful – if, say, Florida state law changes, a knowledgeable attorney will be able to guide you in changing with it.
Know Your Rights
Whether in purchasing property, or in dealing with tenants, it is crucial for you as an investor to know your rights and responsibilities. Too many investor-owners wind up in a negative legal position because they were unaware of a responsibility they had to fulfill – for example, providing a service to tenants, or failing to inform shareholders of a larger real estate business of a significant event. Having a knowledgeable real estate attorney near to hand can make all the difference in keeping your business afloat.
Contact A Tampa Real Estate Attorney
Getting into the Florida real estate market may be intimidating for several different reasons. Having a Tampa real estate attorney on your side can help smooth out the process of buying and selling. Attorney Alicia Seward has experience in these matters – she and the Seward Law Office are ready and willing to try and help you get your business off the ground. Contact our office today at 813-252-6789 to schedule a consultation.
Source:
casetext.com/case/johnson-v-davis-20