Can A Community Association Be "Self-Managed?"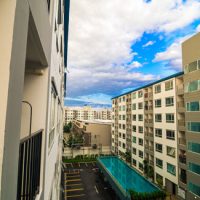 A significant number of residences in Florida are under the aegis of a community association, whether it be a homeowners' association (HOA), a condominium association, a co-op, or something else. The majority of them employ a professional community manager or management company to help run the association and handle its day-to-day business. However, more and more community associations are choosing to 'self-manage' in this day and age, which can save time and money, but can also have consequences. There are positives and negatives to each approach.
The Pros: Autonomy
Community associations come in all shapes and sizes, and what will work for one may not necessarily work for another. One reason often seen as a reason for an association to self-manage is that it saves money; if an association has financial problems, one of the first moves it will make to lower costs is to end certain professional services. In addition, a management company's general aim is to see the property values improve – and sometimes, a less ethical company may try to do unnecessary maintenance or make other changes to the property that the owners may not want.
Another oft-cited advantage for self-management is the fact that at least in theory, self-management will cut down on tensions in the community because the 'management' (the association board) lives among the owners; they are on the spot and are more aware of potential problems as they happen. An outside manager may not understand the severity of an issue simply because they have other properties to manage.
The Cons: Lack of Knowledge
While there are definite advantages for some community associations in self-management, there are serious disadvantages as well, with arguably the most serious being that a self-managed board likely has no expert knowledge or experience in running a community association. Florida law is quite clear about an association's duties and responsibilities, and a failure to uphold them can lead to lawsuits against both the association and the board itself.
Stemming from a lack of knowledge, a self-managed association may fail in their duties to their owners simply because it tries to do too much without assistance. For example, most associations are required to keep common areas in good repair; a failure to hire a contractor to mow a lawn or clean a pool can lead to problems. In addition, some even double down on the problem by being difficult to contact or work with. Transparency and obligation are vital to an association board, and a failure on either count can land it in court.
Contact A Tampa Community Association Attorney
While every community association is different, they all need the right board to guide them in the best way possible. If you have questions or concerns about your community association and its choices, calling a Tampa community association attorney may help to get them managed. Attorney Alicia Seward and the Seward Law Office have handled these matters before, and will work hard to assist you with yours. Call our office today to schedule a consultation.
Source:
leg.state.fl.us/statutes/index.cfm?App_mode=Display_Statute&Search_String=&URL=0700-0799/0720/Sections/0720.303.html