The Role Of A Home Inspection In Florida Real Estate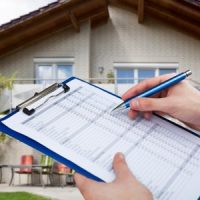 When trying to conclude a residential real estate transaction in Florida, it is recommended (though not required) to have a home inspection performed before going to closing. A licensed, certified home inspector can do this, providing you with vital information about the state of the property, and may sometimes catch a defect of which you were not previously aware. However, it is crucial to be aware of home inspectors' limitations, including to the amount of damages one may recover in the event of a crisis.
Verifying The State Of A Property
A home inspector must be licensed and certified by Florida authorities before being able to practice the profession, because consumers must be able to "rely on the competence" of these workers in order to successfully close their real estate transactions. Once properly credentialed, they are able to perform inspections – usually limited and primarily visual – of home components that are installed and allegedly working. Some of these 'components' include the home's overall structure (such as the wall studs and the roof), the HVAC system, and the plumbing system, among many others.
Despite home inspections being primarily visual, do not think that they are cursory. A dedicated home inspector spends quite a bit of time investigating each component, and indeed, all standard Florida residential real estate contracts give the buyer an 'inspection period' in which they can have one performed before the date of the closing. Home inspectors in Florida are also required to put their findings in writing as to the overall condition of the home, which can be helpful to the buyer in terms of verifying whether a seller has met their obligations or not.
If There Are Mistakes
While the solid majority of home inspectors are good, honest workers who will provide you the information you need to close on your new property, it is important to be aware that sometimes, mistakes, omissions, or, in rare cases, fraud, all happen. For example, it is not unheard of for a real estate agent (a "transaction broker") and a home inspector to work together to make homes seem more structurally sound than they are. However, the more omnipresent concern is simple mistake. Even if an omission or error is unintentional, it can still wind up costing a buyer time and money to fix a missed defect in their new home.
It is possible in Florida to sue a home inspector, but the chance for recovery is extremely low, because most home inspectors insert language in their contracts that limits their own liability. Even if you do not read the contract before you sign it, you are bound by it – meaning that if you find latent defects in the property after the inspection is complete, you may have very little recourse against them. As one might imagine, the cure for this is to preemptively familiarize yourself with the contract before agreeing to its terms.
Contact A Tampa Real Estate Attorney
A proper home inspection is only one of the components of the real estate purchase process. If you have questions or concerns about a home inspection or any other part of buying a new home, calling a Tampa real estate attorney from the Seward Law Office may help smooth out any potential issues. Call attorney Alicia Seward at 813-252-6789 to schedule a consultation.
Source:
leg.state.fl.us/Statutes/index.cfm?App_mode=Display_Statute&Search_String=&URL=0400-0499/0468/Sections/0468.83.html