The Evolution Of Real Estate Transactions During The COVID-19 Pandemic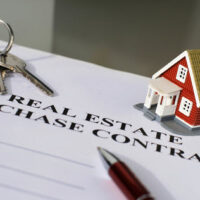 The general procedure for buying and selling real estate can often be a complex process, especially when there are potential issues before closing. That said, the reality of the COVID-19 pandemic has wreaked havoc on normalcy in 2020, and industry has had to adapt. One significant change in Florida law that has already made a difference in the business of real property is the adoption of remote online notarization (RON). If you are in the market to buy land or real estate while the pandemic continues, RON can both potentially streamline the process and keep everyone involved safe.
Intended To Be Safer & More Efficient
The National Notary Association's most recent available data estimates as many as half a million notaries public in Florida, and with state law now permitting online notaries, one can assume that number has risen. However, the law authorizing RON was actually passed in June 2019, becoming law in January 2020 before any specter of a pandemic was on the horizon. At the time, the aim of permitting remote online notarization was to streamline the creation and filing of contracts, and to allow the use of electronic estate planning documents like wills.
It is very relevant to understand, however, that not every notary public may be authorized to notarize your documents online. If you are attempting to purchase real property while using an online notary, the person you choose must have registered specifically as an online notary, as well as posting a bond of at least $25,000 and having that much again in errors & omissions insurance, as well as completing a course. If they have this and are officially designated as a remote online notarization provider, your transaction can proceed, but it is up to you and the other party in your transaction to ensure that your notary meets these requirements.
Not For Everyone
If you and your prospective buyer or seller are both Florida residents, there will generally be very little issue with your documents being executed online – though if your notary does not personally know either party, you must both have your identity verified in order to proceed under the law. Identity checks are conducted by third-party providers, to ensure impartiality, requiring other documents as proof that both parties are who they say they are. These providers tend to request the same types of documents in identity verification, which is why the use of RON is restricted only to those who have a U.S. tax ID number or who are natural-born citizens.
It is also important to remember that while the closing documents can very often be executed using RON, most lenders will still require a "wet signature" on the actual note and mortgage, simply because of the possibility (however remote) of fraud. This is also usually the case for the rare buyer who wants to pay cash – the seller may allow RON for closing documents, but the technology is too new for many to accept anything less than a pen-and-ink signature on the truly crucial documents.
Call A Tampa Real Estate Attorney
Sometimes, going ahead with the purchase or sale of real estate is the best option for you and your family, even if it is in the midst of a global pandemic. If you are intending to buy or sell real estate during these hazardous times, and plan to use RON, it is a good idea to contact a Tampa real estate attorney at the Seward Law Office, so that you can understand how to move forward with your transaction while making sure your rights are protected. We are happy to try and assist you. Call our offices today to schedule a consultation.
Resource:
flsenate.gov/Laws/Statutes/2019/0117.265
nationalnotary.org/notary-bulletin/blog/2017/10/2017-nna-census-notaries