Potential Pitfalls For Self-Managed Homeowners' Associations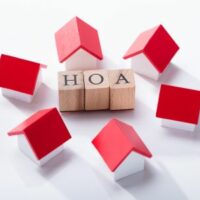 There are two types of homeowners' associations (HOAs) in Florida. Many HOAs choose to engage a property management firm to help handle day-to-day workings of the association, such as collecting fees and dealing with potential issues from homeowners. Others, however, choose to manage such things on their own. Self-managed HOAs are becoming more common than they used to be, but they can be very difficult to keep afloat simply because there is no other entity to shoulder the day-to-day load of running the association.
Positives & Negatives
Despite the potential workload, many associations choose to self-manage for a few different reasons. The most commonly cited are wanting to save money – particularly in small HOAs – and the convenience of being able to directly contact owners without the proverbial middleman. HOA board members, after all, are volunteers, and the members of the board being able to reach out to homeowners as relative equals can help to soothe any ruffled feathers or ego clashes that might occur.
That said, the disadvantages are also numerous. Board members may burn out faster, and the lack of experienced property law experts that would come with a management company's oversight can lead to poor management decisions – which in turn, of course, can lead to lawsuits and money lost. In Florida, there is no state agency that oversees HOA-related complaints unless they have to do with board elections, so very often, an upset homeowner has no real recourse except to file suit.
Transition Into Owner Control
Another major procedure where a self-managed homeowners' association may encounter some issues if not managed appropriately is right when a development transitions away from incorporation and developer oversight into control by the homeowners. At this point, it is incumbent on the incoming HOA board to establish coherent covenants, conditions & restrictions (CC&Rs), use restrictions for the lots, and the other legal requirements that create a homeowners' association. A property management firm has legal experts who can assist with such things – a self-managed homeowners' association, obviously, will lack that, and can run into trouble.
Dealing with vendors is a particular issue that occurs both at times of transition and in moments when significant updates or improvements are planned. There are so many details that an HOA board that lacks legal experience will miss, leading to waste and, in extreme cases, may even open a board up to accusations of unfair dealing. In these situations, it is highly recommended to have an attorney on your side who is well versed in these sorts of procedures, and can advise you on how best to navigate them.
Contact A Tampa HOA Attorney
An HOA choosing to manage itself is a beast that can be difficult to deal with, but the chances of its success are higher if they enlist the help of an experienced Tampa HOA & condo association attorney to ensure that they are making the right decisions. Attorney Alicia Seward and the Seward Law Office have handled issues of this type before, and stand ready to try and assist you with any questions you may have. Call our office today at 813-252-6789 to schedule a consultation.
Resource:
tallahassee.com/story/news/local/state/2021/07/08/florida-surfside-condos-oversight-maintenance-collapse/7876781002/