How Can I "Quiet Title" In A Florida Real Estate Transaction?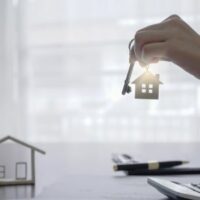 When someone purchases a piece of property in Florida, they often assume that ownership is now theirs, free and clear. However, unless the title to that property has been "quieted," this may not be the case. Too often, property is sold by those who may not actually have the authority to do so; this is because of previous liens or other obligations on the property that have not been paid off. If you are interested in purchasing property in Florida, an action to quiet title is usually a good idea and may often simply be a requirement before your transaction can move forward.
When Is A Title "Clouded?"
A title is said to be clouded when previous interests still remain on the property. While most of these 'interests' are transactional and can be handled without threats to ownership – for example, a construction lien from work having been done on the home – others may have deeper roots, such as an heir of a previous owner stating that the property was willed to them before it was sold. While this may feel grossly unfair to a buyer who has tried to do all possible due diligence before going ahead with the purchase, Florida law does not actually guarantee clear title in the overwhelming majority of situations. The best option for such a buyer is to seek to quiet title, if they are still interested in acquiring the property.
Sometimes, it is actually recommended to bring a suit to quiet title even if no cloud seems to exist, particularly if a buyer does not have sufficient title insurance or a property is old or distressed. Public records can contain errors, paperwork may be missing regarding liens or other encumbrances, or there may even be a fraudulent or invalid deed registered in the chain of ownership. There are countless situations in which a deed may be defective, but it must be called out, so to speak, or the deed will be allowed to stand.
Filing Suit Can Be Complex
If you believe it would be in your best interests to file a suit to quiet title, the procedure for doing so is relatively straightforward, particularly with the help of an experienced attorney. Keep in mind that a quiet title action will not yield money damages or any kind of award; rather, it simply declares (if the petitioner is successful) that the petitioner owns the property free and clear. In addition, some 'clouds' will survive a quiet title action, such as certain federal tax liens. Every situation is different, which is why trying to mount such an action by yourself is generally not recommended.
To file a quiet title action, a petition must be submitted to the court in the county where the property is located. Notice is then provided to every interested party, who then has the opportunity to present their case in court. Once in possession of all the relevant evidence and paperwork, the court will issue a judgment in favor of the party with the most compelling claim to the property. These claims are often uncontested, but if a party truly wants to defend their interest in the land, they may file to contest your claim and the case may take months or years to decide.
Contact A Tampa Real Estate Attorney
There are several possible reasons for clouds to exist on title to a Florida property. If you suspect that your property is not truly 'yours' free and clear, contacting an experienced Tampa real estate attorney is important. Attorney Alicia Seward and the Seward Law Office can help you investigate this matter, so that your peace of mind is assured. Contact our offices today to schedule a consultation.
Resource:
flsenate.gov/Laws/Statutes/2011/Chapter65/All