Defining "Structural Maintenance" For Community Associations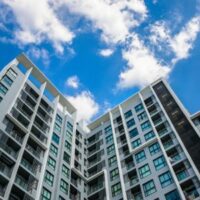 In many Florida community associations, the HOA or condominium board will be held generally responsible for 'structural' maintenance – that is, maintenance when it comes to the 'common elements.' However, sometimes there are disputes about both what constitutes a 'common element,' and what degree of maintenance is required to be performed by the community association, versus what should be performed by a unit or parcel owner. It is crucial to get such issues ironed out, lest any bad blood begin to form between owners and their board.
Common Elements vs Limited Common Elements
Florida law defines common elements not in a specific line, but by listing examples of items and entities that qualify. For example, the statute lists the "condominium property which is not included in the units" as common elements, but more specifically, easements and any property required for the establishment of utilities. However, the statute does also allow the board to designate other items as common elements via the condominium declaration, so if a dispute arises, the declaration should be the first place you look in terms of wanting to define your rights.
The statute does carve out an exception for what are known as 'limited' common elements, which are common elements that are reserved specifically for the use of one unit, or of a small handful of units. The limited common elements that are most often discussed are designated parking spaces, balconies, and storage lockers, though there may be several others. Unit owners are generally expected to maintain their limited common elements, as they have been designated solely for their use. However, there will sometimes be disagreements as to what exactly constitutes a 'limited' common element versus a standard common element that the association should maintain.
How To Settle Disputes?
If you and your board disagree as to whether an item is a common element or not, and the declaration of condominium is not helpful, you may be able to work out a compromise with the board if relations are amicable. Some associations cover repair costs for both types of common elements via what they call a limited common expense arrangement – essentially, the association covers the actual work of maintenance, but at the expense of one or a few owners. Alternatively, you may even be able to work out a compromise between yourself and your fellow unit owners if cost is the issue.
Your community association does have the right to collect additional assessments for maintenance if owners do not keep up their end of the proverbial bargain, so it is generally a good idea to make minor repairs even if you are not entirely sure that you are required to do so. That said, if possible, it is always a good idea to simply ask the board if you have the relationship to do so.
Contact A Tampa Community Association Attorney
Most of the responsibilities of a unit owner are laid out in the condominium declaration, as well as in the association's bylaws. If you suspect that your association should be maintaining a certain object, it can be hard to get them to agree, but it is possible. A Tampa HOA &  condo association attorney can help ensure that your rights are not infringed and that you have the best chance to work out an appropriate outcome to your situation. Attorney Alicia Seward and the Seward Law Office are ready and willing to try and assist you. Call us today to schedule a consultation.
Resource:
leg.state.fl.us/statutes/index.cfm?App_mode=Display_Statute&Search_String=&URL=0700-0799/0718/Sections/0718.108.html