Florida Real Estate Transactions Can Be Affected By World Events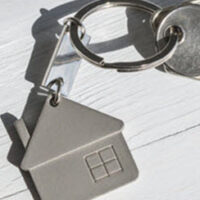 It is very common for the average person to forget that the world is interconnected, and that events across the world can affect what happens in their own backyard. Nowhere is this truer than in real estate – changes in politics or global economics can materially alter the landscape of real estate markets half a world away. As of this writing, the war between Ukraine and Russia is continuing, but the fallout is not limited to that area of the world. If you are active in the real estate market in Florida, be aware that world events may lead to buyers and sellers dropping out unexpectedly.
Sanctions Mean No Transactions
In early 2022, the U.S. Department of the Treasury initiated heavy economic sanctions against Russia, its largest banks, and several individual Russian officials, initiating several blocking orders and freezing assets present in the United States. Among those 'assets' were several pieces of real estate, as well as the money and other currency used to purchase it. While nowhere near all Russian nationals are affected by the sanctions, those who are active in Florida's real estate markets may very well be, given the amounts that are sometimes at issue with these kinds of transactions.
The majority of Russian nationals living in Florida tend to congregate further south than Tampa, in places like Sunny Isles and Hollywood, but regardless of location, there is quite a lot of Russian money in Florida real estate. Some of it is legally purchased, while other properties are allegedly financed by shell companies. Either way, it can pose a problem for average individuals simply looking to purchase a new home, because sanctions may prohibit paying U.S. dollars to foreigners who are the object of those sanctions.
What Are My Options?
If you are concerned about potential roadblocks of this nature in a future real estate purchase, be advised that you do have a way to protect yourself. The federal Office of Foreign Asset Control (OFAC) has a list of specially designated nationals (SDNs) and prohibited transactions that can be checked before completing any kind of real estate contract. Just in case, it is generally recommended to explicitly include a provision – even in a FAR-BAR contract – stating that neither the seller nor the buyer are on OFAC's list of prohibited parties.
In addition, you may be able to protect yourself by following the provisions of the Foreign Investment in Real Property Tax Act (FIRPTA), if applicable. FIRPTA states that upon any U.S. real property interest being sold off by a "foreign person," up to 15 percent of the amount "realized upon disposition" must be withheld. This does not apply to green card holders, who are not counted as "foreign" under the relevant law – but if withholding is necessary, it may mean that your seller is an individual who may be on the SDN list. Enlisting an attorney experienced in dealing with sanctions can ensure that you are as protected as possible in conducting real estate transactions in Florida.
Call A Tampa Real Estate Attorney
Depending on the type of real estate you are interested in, the issue of sanctions may not worry you. However, it is hard to know everything about a seller, particularly if that seller is an individual, and it is important to be protected. Tampa real estate lawyer Alicia Seward and the Seward Law Office are experienced in real estate law and are happy to try and assist you with drawing up a deed or contract that serves your interests. Contact our office today to schedule a consultation.
Resource:
home.treasury.gov/news/press-releases/jy0608