Bulk Telecommunications Contracts In Florida Community Associations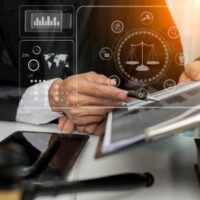 Under Florida law, both homeowners' associations (HOAs) and condo boards have the authority to enter into bulk contracts for "communication services," which may include video, telephone, and internet services. This may come as a shock to members of the association, particularly if they are pleased with their current services. The board does have the right to enforce such agreements against each individual owner, but it must be done correctly, lest their decisions be open to challenge in court.
Questions Must Be Answered Satisfactorily
A community association board may enter into a bulk telecommunications contract (BTC) under its own authority, and class it as a common expense for the association. That said, the agreement should be negotiated carefully, and if there are any potential red flags in the proposed contract, they must be dealt with – for example, if a company insists on having a right of first refusal in the contract, it can effectively trap your association in successive agreements without the right to comparison shop. In general, the more specific the terms, the better.
If the agreement passes muster, there may still be several questions with regard to how and when the services will be provided. The association board may want to establish, for example, who will own any new wiring installed, any future easements that might be necessary, or how the association's insurance will cover new infrastructure. Community association members may also have questions – installation times, what type of hardware will be provided, and other issues of that nature may all be fair game. If the members are dissatisfied, they may be able to vote against the contract in sufficient numbers.
What Can Owners Do?
For the average association member, learning of a new BTC can be an unwanted surprise. While the cost of the agreement is seen as a common association expense, the relevant statutes "contemplate" allocating the expense on a per unit basis if other common expenses are allocated this way, as opposed to doing so by percentages. As with any other proposed new expense, some owners will object to an increase in the amounts they already pay. They may choose to get services with another telecommunications company, but they must pay for those services entirely out of their own pocket.
Association board members should be aware that the statutes do permit the cancellation of contracts by "a majority of the voting interests" present at the next association meeting (regular or special, whichever comes first). If enough owners' concerns are not addressed, they can torpedo the contract – but it must be at that next meeting; if no action is taken at that point, the BTC will be presumed ratified. After that, any owner who refuses to pay their part of the telecommunications fees may face a lien from the board, as with any other expense.
Call A Tampa Community Association Attorney
In some situations, a BTC may be the best option for affordable telecom services for your association. However, the onus is on the board to convince the owners of that, and a failure to do so may cause problems later on. If you have questions about your rights as a community association member or a member of its governing board, Tampa HOA & condo association attorney Alicia Seward and the Seward Law Office have experience that they are happy to put to work for you. Call our Tampa offices today to schedule a consultation.
Resource:
investopedia.com/terms/r/rightoffirstrefusal.asp