Crucial Factors For Landlords In Florida Residential Evictions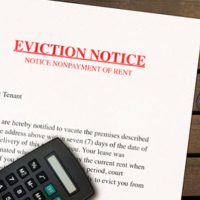 Eviction is a fact of life in Florida real estate law, as unpleasant as it can be for both the landlord and the tenant. Most landlords are not averse to giving a tenant a grace period or another kind of break, but eventually, the landlord's own obligations prevent them from carrying the tenant any further. If you are in a position where the eviction of a tenant has become necessary, consulting an experienced Florida real estate attorney can help smooth out the process for everyone involved.
Evictions Cannot Happen Unilaterally
While the eviction process can be difficult and technical, both landlords and tenants have rights throughout the process. The most important thing to keep in mind is that under Florida law, there are only three reasons for which a landlord can initiate eviction proceedings: nonpayment of rent, failure to vacate after the end of a lease, and violation of the lease (generally, a failure to keep the unit up to certain standards in terms of cleanliness or prohibited items being present).
Another crucial fact to be aware of is that so-called "self-help" remedies are explicitly forbidden under Florida law. During an eviction, some landlords may choose to "help themselves" and do things to shut the tenant out before the legal process is complete – for example, changing the locks without the tenant's notice, or shutting off utilities to essentially force the tenant to move elsewhere. These practices are prohibited, and any landlord that engages in any of this behavior can be held liable for "actual and consequential" damages (essentially, tangible and intangible damages).
The Process (Usually) Moves Quickly
If you, as a landlord, have cause to evict your tenant, and you are intending to do so legally, your first step is to provide notice to the tenant that eviction proceedings may begin. Afterward, you may file in the appropriate district court, having a copy of the paperwork served on the tenant. A tenant may not, by law, try to 'duck' service – if they cannot be located after a certain amount of time, service can be achieved by "attaching a copy to a conspicuous place" on the relevant property.
The tenant may choose to contest the eviction (for example, arguing that a violation of the lease was curable), but if they do not, the court will issue a Judgment for Possession in your favor, granting the local sheriff a writ to post on the premises. Once a Writ of Possession has been posted, the tenant has a final 24 hours to move out before they may be forcibly removed. In general, the entire process may take no more than 3 weeks or so, but every case is different.
Contact A Tampa Eviction Attorney
The eviction process can get very ugly, but it does not have to be so. If you are a landlord who needs to evict a tenant, a Tampa landlord/tenant attorney can help ensure that your part of the process moves smoothly. Attorney Alicia Seward and the Seward Law Office are ready to try and assist you with your case. Contact our office today at 813-252-6789 to set up a consultation.
Source:
flsenate.gov/Laws/Statutes/2021/0083.67