The Most Common Real Estate Closing Issues In Florida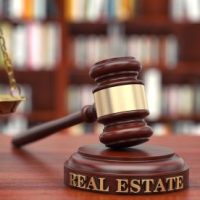 Residential real estate closings can be complex endeavors, simply because the stakes are so high in the underlying transaction. A home is a significant investment, and naturally, both parties to a real estate transaction want it to conclude swiftly and successfully. However, certain issues have a way of appearing at the last possible moment. If any of these problems crop up at your closing, know that they are usually not insurmountable, and an experienced Florida real estate attorney can help to get them handled.
Lingering Encumbrances
An encumbrance on real property is any claim on that property made by someone other than the owner. The term can cover almost any potential issue: for example, easements (grants to use certain parts of a land parcel; an example might be giving a utility company the right to hang and maintain lines); liens (claims for payment, such as a foreclosure or mechanic's lien); or restrictive covenants (regulations made by a community association, such as establishing what color a house can be painted or how large a house can be).
In general, encumbrances must either be accepted or eliminated before a real estate closing can proceed. Easements in particular can be complicated, unless they have been explicitly noted to run with the land. They can also increase the chance of an erroneous deed; easements are often granted without amending the deed to the property, which can cloud title if not discovered.
Probate Issues
Another very common issue that can prevent a real estate closing from going forward is issues related to probate proceedings. If a seller passes away or becomes incapacitated before the closing, the property becomes part of the seller's estate. The majority of assets must go through the probate process before they can be granted to the decedent's beneficiaries (unless it is homestead property) – who, in turn, may not even be interested in selling the property once probate is concluded.
Even if one heir may be willing to sell, problems may appear if there is more than one heir. A sale without the permission of all of the potential owners is faulty, and creates a cloud on title that can revert the property back to the heirs in many situations. If nothing else, action will likely have to be taken in order to quiet title before a sale and closing can proceed.
Call A Tampa Real Estate Closings Attorney
Buying and selling real property requires diligence and observation, as the slightest detail can torpedo a sale planned for ages. If you have questions or concerns about a potential real estate closing, contacting a Tampa real estate attorney from the Seward Law Office can help get them managed. Attorney Alicia Seward has handled these cases before, and will work hard on yours. Contact our office today to schedule a consultation.
Source:
leg.state.fl.us/Statutes/index.cfm?App_mode=Display_Statute&URL=0700-0799/0704/Sections/0704.01.html