Condominium Mold Law In Florida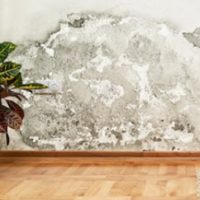 There are a variety of reasons why mold may appear in a Florida condominium, from sea air to plumbing damage to natural disasters. Many condo owners operate under the assumption that the condominium association is on the hook to cover any damage, but in reality, most insurance policies of this type have explicit mold exclusions. If you are dealing with mold in your condominium, contacting an experienced community association attorney can help determine who may be liable (if anyone) for the damage.
Significant Health Problems Possible
Mold is a nightmare for a condo owner (and, by extension, it can be a nightmare for a condo association as well), and can come about for a variety of different reasons. While some of the concerns about mold being "toxic" and dangerous have been disputed, it is important to keep in mind that even if the mold in your home is not 'dangerous,' it can still cause significant health issues like asthma and other respiratory illnesses, skin rashes, or in extreme cases, alterations in mood. You have the right to seek compensation if you can establish that someone else's negligence caused your situation.
It is also worth noting that in addition to health issues, mold can cause a dwelling to become uninhabitable for practical reasons if not mitigated, as mold can weaken the structural integrity of the walls or floors in extreme cases. If the facts suggest that your condominium association ought to have been able to remedy the problem, but did not, you may be able to recover damages, particularly if you are no longer able to use your condo as a result of the problem.
Who Is Responsible For Damages?
Too many unit owners experience mold contamination and immediately assume that, since their condo association carries liability insurance, that it will cover any damage to their unit. Florida law does require condominium associations to carry liability insurance, but explicitly states that the coverage must exclude "all personal property within the unit or limited common elements" that is located within the unit, serving only that unit. Some attorneys refer to this as coverage "from the drywall out" – leading to the fact that the condo owner is generally responsible for insuring everything "from the paint inward."
This can be confusing in terms of determining liability – for example, if a common pipe bursts, you may assume that since it is a common element, the association would be liable for damages. In reality, this would only be true if you can establish that the association was somehow negligent. If it was not, then any damages sustained inside your unit are your responsibility to correct even though it was a common element that caused them. It is for this reason that the law requires condo owners to carry coverage as well as condo associations.
Contact A Tampa Condominium Association Attorney
Mold can be insidious – before you are aware of its presence, it can materially affect your ability to live in your own home. If you suspect that its presence is due to the negligence of your condo association, contacting a Tampa HOA & condo association lawyer from the Seward Law Office may be the first step toward getting the compensation you deserve. Attorney Alicia Seward has experience in these matters and is ready to try and assist you. Contact the Seward Law Office today to schedule a consultation.
Source:
pubmed.ncbi.nlm.nih.gov/31608429/