Common Misunderstandings About Homeowners' Associations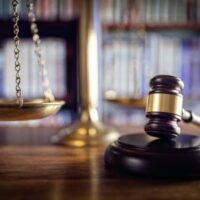 The Foundation for Community Association Research (FCAR) estimates that in 2020, more than 73 million people in the U.S. live in some type of community association (a homeowners' association, condominium board, cooperative, or other planned community). Florida has the second highest number of community associations, with almost 10 million Floridians in them. Homeowners' associations (HOAs) make up slightly more than half of those numbers, so approximately 5.5 million people in Florida own homes that are covered by an HOA. However, misunderstandings and misconceptions abound for those who may be looking to buy in. It is important to be aware of the facts before you set down roots.
Myth: An HOA or condo board is made up of professionals, who are ready and willing to fleece the residents.
Fact: HOAs and condo boards are made up of volunteer owners from the community itself, not management or real estate professionals (unless an owner works in that profession). This misunderstanding often comes from mixing up the HOA with the property management company. A property management company in Florida is staffed by professionals, and is usually engaged by the HOA to help handle administrative tasks like maintenance management (hiring workmen, rather than performing maintenance itself), accounting, and collecting assessments.
Myth: An HOA cannot compel an unsatisfied owner to pay their dues or assessments. 
Fact: If your HOA is mandatory, there is never an acceptable reason to withhold dues or assessments. Depending on the facts of your situation, you may eventually wind up being refunded or reimbursed if there is arbitration or a lawsuit, but in the short term, payment is always recommended. If you do not, the HOA has the right to place a lien and potentially seek foreclosure on your home, as well as filing suit against you for the amount.
Myth: Being an HOA member in Florida is voluntary.
Fact: If you purchase a home in a development governed by a homeowners' association in Florida, it creates a contract which binds you to follow the conditions, covenants and restrictions (CC&Rs) of the HOA, which includes paying dues and maintaining your home in a particular manner. Failure to do so can lead to being sued for breach of contract.
Myth: An HOA is immune from suit.
Fact: Depending on your CC&Rs and any other rules and regulations, an HOA can be sued in some specific situations. In Florida, however, most HOA disputes will avoid litigation; instead, most wind up in alternative dispute resolution. Mediation is the recommended method, though your HOA may have established another possibility in the rules and regulations.
Contact A Tampa Homeowners' Association Attorney
Whether you are a board member of your HOA, or an owner seeking to lodge a complaint, having experienced legal advice on your side can be a great help in times of crisis. Tampa HOA & condo association lawyer Alicia Seward and the Seward Law Office have handled many of these cases, and can try to get you some answers for yours. Contact our offices today via our website, or on the phone at 813-252-6789, to schedule a consultation.
Resources:
leg.state.fl.us/Statutes/index.cfm?App_mode=Display_Statute&Search_String=&URL=0700-0799/0720/Sections/0720.311.html
foundation.caionline.org/wp-content/uploads/2020/08/2020StatsReview_Web.pdf