Uncovering Problems After The Real Estate Closing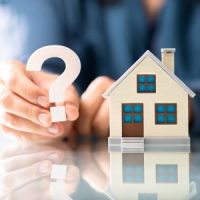 Most of the time, when a real estate closing has been concluded, everything has gone according to plan. Money and keys have changed hands, and both buyer and seller leave happy. However, there are rare instances in which problems do arise. A buyer may experience regret; a seller may have made an oversight or have been caught trying to conceal problems with the home. You may wonder if there is any recourse, since the transaction has been concluded. The answer is yes – in very specific and rare situations, and not without cost.
Can A Buyer Back Out?
There are several U.S. states where a buyer is permitted to back out of a real estate contract without penalty, even after signing it. This is not permissible in Florida, however; once a contract is signed, a buyer cannot extract themselves from it unless the contract has a provision explicitly allowing one or both parties to do so. The provision will generally allow the parties to take advantage of a concept called rescission – essentially agreeing that the contract had "no force or effect" from its creation.
In addition to rescission, Florida's common law will sometimes provide grounds to invalidate a contract – for example, mistake or duress. In these cases, a party may petition the relevant court for rescission, arguing just cause rather than simply a wish to back out. That said, if the buyer decides they wish to back out of a real estate contract after signing it, they will generally lose their earnest money and potentially face litigation – in many cases, a seller will file suit for breach of contract if they feel it necessary.
What If Defects Are Found?
The other major issue that may appear after a closing is concluded is when a buyer moves into their new home, only to encounter defects in the property that could have been disclosed prior to the handover. Sometimes, it is an honest mistake on the part of the seller; sometimes, however, a seller may actively try to conceal the defects in order to be certain that the property will sell. Either way, this may open the seller up to legal liability if it can be established that they were aware of the issue – though it will almost never mandate the rescission of the real estate contract.
It is important to keep in mind that Florida law only requires sellers to disclose the defects they are aware of – not defects of which the buyer may think they "should" have been aware. The duty of a seller is only to warn; there is no duty to search out any defects that do not present themselves. It can also be difficult to determine just what the seller might have known of or tried to conceal; evidence like fresh paint or drywall may be a red flag, but in some cases, the signs are more subtle.
Call A Tampa Real Estate Attorney
In general, real estate transactions should be successfully managed before anyone signs on the proverbial dotted line – still, if problems persist, consulting a Tampa real estate attorney is a good idea. Attorney Alicia Seward and the Seward Law Office are ready and willing to try and assist you with your case. Contact our office today to schedule a consultation.
Source:
leg.state.fl.us/statutes/index.cfm?App_mode=Display_Statute&Search_String=&URL=0600-0699/0672/Sections/0672.209.html