Major Changes To Florida Condo Law After Surfside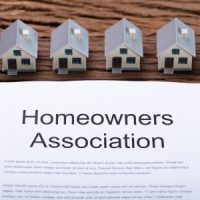 On June 24, 2021, the south tower at Champlain Towers in Surfside, FL partially collapsed, killing 98 and rendering all of the 136 units in the tower uninhabitable. While the ultimate cause of the collapse is still under investigation as of this writing, Florida's legislature has seen fit to start the process of preventing another. In late May 2022, the House approved legislation requiring condo boards to fund reserves (intended to fund future repairs) starting in 2025, as well as instituting statewide inspection requirements for all – and potential consequences for refusing.
Reserves Must Be Funded
Under Florida's current law, condominium communities are, in theory, required to fund reserve accounts for any major repairs over $10,000. However, it is possible for a board to waive the requirement on itself in order to keep maintenance and assessment fees low for the condo residents. The new legislation would close that loophole, requiring condo boards both to conduct reserve studies every decade, and to fund necessary repairs if at all possible. The intention is to keep repairs as current as possible, instead of deferring and deferring needed work until it becomes a critical situation.
That said, there will be growing pains as a result of this new policy; assessments in many condo associations will inevitably rise because of the past trend of putting off repairs. This may not be an issue for some condo owners, but for retirees or others on fixed incomes, increased assessments can be significant problems – particularly given how high-powered community associations are in Florida. A board on a mission can do everything from imposing fines to filing a lien on the property if assessments are not paid.
Inspections Must Be Made – Everywhere
At Champlain Towers South, needed repairs on the building's concrete were allegedly put off for many years, until it apparently played a major role in the collapse. This was partly because of the increased costs to unit owners, and partly because there was no real law that mandated the repairs be completed. Surfside is in Miami-Dade County, which does require intermittent inspections of condos, but only on a very long scale – for example, the building was surveyed in 2020 for its 40-year certification.
The bill soon to become law would impose inspection requirements statewide, requiring certification every 30 years if a condo is (a) 3 stories or higher; or (b) more than 25 years old and within 3 miles of the coast. After the initial inspection, the same would have to be carried out every 10 years, with no exceptions of waivers possible. As with the required funding of reserves, the inspection requirement was also questioned by some lawmakers simply because its cost and expense could be problematic for condo owners on fixed incomes or who might otherwise be unable to meet the financial burden. However, as of right now, the legislature appears poised to proceed, with an eye to any potential issues that may later appear.
Contact A Tampa Condominium Association Attorney
While the bill has yet to become law, the possibility is good. However, questions or concerns about how to handle these new requirements will take time, trial, and error to be managed. If you are worried about an increase in assessments or have any other issues you foresee occurring with your own condo board, calling a Tampa condominium association attorney may help to ease your mind. Tampa HOA & condo association lawyer Alicia Seward and the Seward Law Office have handled condo law cases before, and will work hard to ensure yours is handled appropriately. Contact our office today to schedule a consultation.
Source:
tampabay.com/news/florida-politics/2022/05/25/florida-legislature-passes-condo-law-on-inspection-repairs/