Landlord & Tenant Rights And Responsibilities In Florida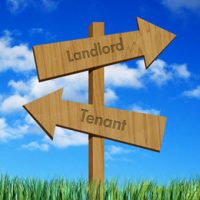 In this day and age, more and more people are opting to rent their homes instead of buying them. Many Floridians prefer the flexibility of renting, while others feel obligated. Regardless of one's motives for choosing to rent, it is always important to be aware of the rights and responsibilities of both landlord and tenant. If you are unaware of your obligations (or your advantages), you may wind up facing suit when you least expect it.
Landlords
When a rental agreement is drawn up, a landlord immediately owes certain responsibilities to their tenant, both in terms of things they must do and things they must refrain from doing. For example, the landlord must comply with all the relevant building and health codes, which may mean affirmative responsibilities (such as ensuring that the ventilation system works properly) and passive responsibilities (such as refraining from unannounced visits without "reasonable notice" to the tenant). In general, the landlord is required to maintain the premises in a livable condition.
If there are issues with the tenant, the landlord has the responsibility to refrain from engaging in inappropriate behavior such as changing the locks, cutting off utilities or other services, and the like – rather, disputes must be handled in writing, in keeping with the relevant law. A rental agreement is a contract, and if a tenant breaks it, a landlord has the right to pursue all of the remedies available to them legally.
Tenants
Tenants, conversely, have the primary responsibility of paying rent on time, keeping the place clean and free of hazards, and complying with all the relevant rules and laws. This does include conducting themselves in a manner that does not unreasonably affect the neighbors' right to the quiet enjoyment of their property. Many tenants remain unaware of the fact that they are required to not conduct themselves in a manner that could breach the peace, but this falls squarely under the requirement of complying with all the relevant laws, and can result in eviction if the breach is egregious enough.
If a landlord does not comply with their part of the rental contract, the tenant must notify them in writing of the breach, as well as of any intended further action (such as bowing out of the rental agreement as a result of the breach). That said, it is absolutely crucial to remember that a tenant does not have the right to withhold rent in response to any kind of alleged breach by the landlord. If a tenant withholds rent in all but the rarest circumstances, the landlord may begin eviction proceedings.
Contact A Tampa Landlord-Tenant Attorney
A residential rental contract can be fairly straightforward, but the relationship has the highest likelihood of surviving for a long time if each side understands their rights and responsibilities. If you have questions or concerns about your landlord-tenant case, it is a good idea to contact a Tampa landlord-tenant attorney. Attorney Alicia Seward and the Seward Law Office can help to answer your questions and manage any concerns. Call our office today to schedule a consultation.
Source:
flsenate.gov/Laws/Statutes/2019/0083.52