HOA Disputes & Alternative Dispute Resolution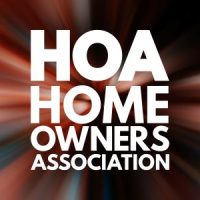 Disputes between members of a homeowners' association (HOA) and its board are fairly common, but the methods by which they are resolved will differ. Community associations in Florida have quite a lot of power, but they cannot simply act with impunity. One of the requirements that the law imposes is that most disagreements between an HOA and its members must go through some form of alternative dispute resolution (ADR) before either party can file suit against the other. However, the average person is not generally familiar with ADR, which can lead to confusion and wrong decisions when it counts.
Some Disputes Must Go Through ADR
There are countless reasons why a homeowner might have a disagreement with their HOA, and they are resolved in a multitude of different ways. For example, disputes related to enforcing one of the association's conditions, covenants and restrictions (CC&Rs) must generally go through some form of alternative dispute resolution (usually mediation), while issues surrounding the collection of assessments must be decided by Florida courts.
The rationale behind this is that some issues lend themselves more to ADR than others, and anything that helps to keep Florida courts' dockets from being overcrowded is a net positive. In addition, the state legislature has stated the express wish to shunt more cases toward ADR so as to get faster outcomes for many; despite attempts to keep dockets clear, Florida courts can take a long time to handle such disputes, which can be an issue if time is of the essence.
Mediation vs Arbitration
Mediation is perhaps the most common ADR procedure. Unlike most dispute resolution methods, it is notably non-adversarial, with an unbiased mediator whose aim is not to rule on a solution, but to get the parties to arrive at one together. Florida law also incentivizes participation (or rather, de-incentivizes refusal to participate) by holding that anyone who does not participate fully in pre-suit mediation cannot receive attorney's fees or costs in any subsequent litigation based on the same situation.
While the majority of disputes are handled via mediation or in a Florida court, there are certain specific exemptions that must be handled via mandatory arbitration, namely issues related to HOA elections or specific board members. In this specific instance, the statute of limitations should be your primary concern; a person only has 60 days from the date of the results being announced in order to file a challenge. A failure to have your arbitration petition filed before the end of this period means your challenge is permanently barred.
Contact A Tampa Homeowners' Association Attorney
Whether you are a member of the board or an individual parcel owner, disputes will happen, and it is a good idea to be aware of the rules on how to get those disagreements resolved. A Tampa HOA & condo association attorney can help you understand your position. Attorney Alicia Seward and the Seward Law Office have handled these types of issues before, and are ready to try and assist you with yours. Contact us today to set up a consultation.
Sources:
flsenate.gov/UserContent/Committees/Publications/InterimWorkProgram/2008/pdf/2008-148rilong.pdf
leg.state.fl.us/Statutes/index.cfm?App_mode=Display_Statute&URL=0700-0799/0720/Sections/0720.311.html