Florida Real Estate And The Fair Housing Act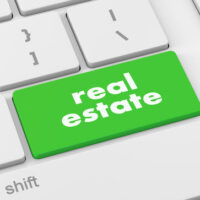 Both Florida's legislature and the U.S. federal government have established Fair Housing Acts, intended to curb discrimination on the basis of race/color, sex/gender, religion, national origin, and disability, among others. However, sometimes discrimination is not that easy to detect, particularly if someone has not had to buy or rent a home before. If you believe that your counterpart in a real estate purchase or sale may be discriminating against you, consulting a real estate attorney can help you understand your legal options if you choose to bow out or go through with the transaction.
Several Different Types Of Discrimination
Data from the Fair Housing Trends Report estimate that approximately 28,700 complaints were filed in 2020, which is a drop of roughly 5 percent from 2018s high of over 30,000. The majority of these complaints were based on discrimination against those with low income or disabilities, though race and gender were also characteristics commonly used to deny people housing on unfair bases. While the majority of landlords and landholders operate legally, there is always a small percentage seeking to deny anyone who does not fit 'their ideal' of a tenant.
While Florida's Fair Housing Act does not always apply to every single house, the exceptions are very limited. In general, if someone has a dwelling to sell or rent, both the state and federal FHA will apply, requiring owners to treat potential applicants equally, and to refrain from retaliation against someone who attempts to enforce their fair housing rights in the face of mistreatment. The state Act also prohibits more subtle forms of discrimination, such as:
Falsely denying that a dwelling is available to sell or rent;
Refusing to make 'reasonable accommodations' for a disabled buyer or renter;
Providing different accommodations to two different (but similarly situated) people;
Refusing to disclose potential defects in a property to a buyer, despite the duty to do so under Florida law; and
Any other behavior that would place one tenant or purchaser on a different footing than any other.
Seeking Redress
If you suspect that you have been discriminated against when attempting to buy or rent real estate, it is a good idea to contact a Florida fair housing attorney in order to determine whether you have a case for discrimination. However, even if you are told you do not have enough evidence to file a complaint that will prevail in court, a real estate attorney may be able to assist, particularly if a contract has been drawn up before being withdrawn. While it is unlikely that monetary damages will be forthcoming in this type of suit, you may be able to compel what is known as specific performance – that is, completion of the proposed contract (if applicable).
If you did not get as far as having a contract drawn up, it may be harder to establish that the landlord or landowner did anything wrong – it may wind up being your word against theirs. However, it is still worth consulting a knowledgeable attorney on the issue, because no one should have to simply accept tacit discrimination in such a fundamental matter as housing. No matter which options you pursue, you deserve to be heard.
Contact A Tampa Real Estate Attorney 
Determining whether or not you have been discriminated against when trying to find housing can be an intimidating experience – and trying to do something about it may be more intimidating yet. If a fair housing attorney does not think you have a case, you may still be able to hold the landlord liable on another basis. Contacting Tampa real estate lawyer Alicia Seward and the Seward Law Office may be the first step toward you getting the hearing you deserve. Contact our office today at 813-252-6789 to schedule a free initial consultation. Seward Law Office, P.A.
Sources:
floridabar.org/the-florida-bar-journal/specific-performance-of-real-estate-contracts-legal-blackmail/
law.cornell.edu/cfr/text/7/1901.203