Do Sunshine Laws Apply To Community Associations?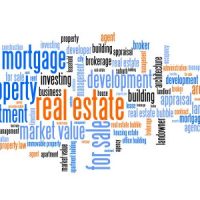 Florida's "Sunshine laws" require full disclosure of all records related to government meetings, and because of its "governmental" rule in enforcing regulations and collecting money, many believe that homeowners' associations (HOA) also fall under this rule. In truth, neither HOAs nor condo boards are considered governmental organizations, and thus are not subject to the state's official Sunshine Law – but regulations do require community association board meetings to be open, and the minutes disclosed.
Associations Generally Have Their Own 'Sunshine Laws'
Florida's Sunshine Law was passed in 1967, to encourage governmental transparency. It guarantees a 'basic right of access' to most governmental 'boards, commissions, and other governing bodies' in the state, based on the principle that government should be transparent, where possible. However, only the public sector is subject to these regulations – the private sector has no obligation to anyone but its shareholders.
That said, the Florida Condominium Act and the corresponding laws for homeowners' associations do mandate certain transparency measures that must be observed with regard both to board members and to the owners in the association. (There are rare exceptions, such as meetings involving pending litigation, but these are generally few and far between.) Subcommittees of the board are also required to abide by these laws unless explicitly exempted by the association.
Transparency For All
The main transparency provisions in a Florida community association are fairly simple: meetings must be open to all board members, notice of meetings must be given to all owners, and all owners have the right to speak at meetings, at least up to a point. Notice of meetings can be posted on the complex property as little as 48 hours beforehand, but certain special occasions require 14 days' notice to be posted and mailed (or e-mailed) to each owner in the association. Owners must have the right to attend meetings that apply to them, and be given the right amount of notice so that they can do so.
In addition, if an owner is present at a board meeting, they have the unequivocal right to speak (within reason); they cannot simply filibuster the meeting, but they can speak on the issues for a reasonable amount of time. If your association tries to restrict owners from contributing, this may be actionable, depending on the context and on your association's conditions, covenants & restrictions (CC&Rs).
Contact A Florida Real Estate Attorney
If you are a member of a community association, it is important to be aware of your rights, particularly if they are being denied to you by your condo board or HOA.  A Tampa real estate attorney from the Seward Law Office can help answer any questions you may have. Attorney Alicia Seward has experience with these matters – call our office for a consultation today.
Sources:
leg.state.fl.us/statutes/index.cfm?App_mode=Display_Statute&URL=0700-0799/0720/Sections/0720.303.html
myfloridalegal.com/pages.nsf/Main/DC0B20B7DC22B7418525791B006A54E4