Community Seeks Legal Help After 400% Fee Increase From HOA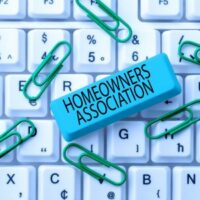 In early 2022, a community in South Florida called The Hammocks received notice that their homeowners' association planned to raise fees by approximately 400%. Instead of acquiescing or choosing to take it up with the HOA board, the residents have planned to try a different approach – seeking an injunction from the 11th Circuit Court to stop the fee increase and place the planned community into a temporary receivership. This is a very novel approach, though there is precedent for ruling against HOAs and developers who try to overstep their bounds in Florida.
No Real Limits
As of this writing, there is no limit in Florida law as to how high an HOA can raise dues. However, there are perfectly valid reasons to do so – and in general, if new additions or fees are in the annual budget, they will be passed down to the homeowners. For example, more HOAs and condominium boards are establishing or stocking a previously underfunded reserve account, particularly in the wake of the Champlain Towers South collapse in Surfside, FL in June 2021. That influx of money will come from the residents – and in addition, the board has the right to collect special assessments from the residents if it becomes necessary.
Compared to many other states, Florida's laws surrounding the regulation of community associations are vague and underwhelming; there is no limit on dues or special assessments, and without proper oversight, too many developers try to sneak fees into a binding contract. In November 2021, a judge in Tampa Bay ruled against developer Avatar Properties, refunding $35 million in improper fees assessed after an appraiser's assessment found that certain amenities had been appraised at merely a quarter of what was paid. As of this writing, the developer plans to appeal, but it is unlikely that the fees will be reinstated.
Can I Even File Suit Against My HOA?
In most situations, an owner or owners who oppose measures instituted by their HOA would not pursue litigation – indeed, in many situations, it is not possible to do so. In most cases, either state law or the covenants, conditions & restrictions (CC&Rs) of a particular development will require disputes to be referred either to a mediator or another form of alternative dispute resolution, with litigation being a last resort. It remains to be seen what peculiarities may arise in the case of the Hammocks, but one might assume that the case will follow the same rules.
In addition, residents with potential issues can file a complaint with the Division of Florida Condominiums, Timeshares and Mobile Homes (FCTMH). If the Division has the authority to investigate, they will advise the resident within 30 days, and if they do not have the authority, it may be a good idea to consult a lawyer who can advise you how best to proceed. There are a number of exceptions to the Division's authority, and the vagaries of each individual case can mean you and your fellow residents may wind up on your own.
Call A Tampa Community Association Attorney
While the eventual outcome of the Hammocks residents' request remains yet to be seen, it is important for community association members to be aware that while sometimes, fee increases are justified, sometimes they may not be. Tampa HOA and condo association lawyer Alicia Seward and the Seward Law Office can help to answer any questions you may have about your specific situation. Call our office today to schedule a consultation.
Resource:
nbcmiami.com/news/local/the-hammocks-residents-seek-legal-help-after-400-hoa-fee-increase/2706712/