Community Associations & Hurricane Repairs In Florida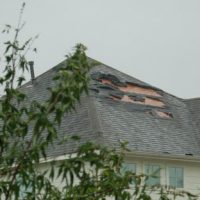 Hurricane Ian hit south Florida in late September 2022, causing significant property damage and a handful of fatalities. For a variety of reasons, however, many homeowners' associations and condo boards have not been able to complete repairs. In some cases, there has been confusion or even dispute about whether the association must conduct repairs at all. If you have questions about repairs after Hurricane Ian, consulting an experienced attorney may help to get them answered.
Condo Act Modified In 2000s
In the mid-2000s, Florida was struck in succession by a series of extremely serious storms – in 2004 particularly, Hurricanes Charley, Frances, Ivan, and Jeanne all struck the state, causing approximately 3200 fatalities and approximately $7.5 billion dollars in property damage. In the wake of the legal problems that mushroomed after 2004, the Florida Condominium Act and Homeowners' Association regulations were extensively modified. As a result, the law is much more clear about the level of care required by a community association in terms of repair.
In particular, the state's Condominium Act was modified to require the association to insure all 'condominium property' and 'improvements.' This extends not only to association property, but also potentially to the common elements – including some elements of each unit, like interior drywall, pipes, and patio doors. The unit owner is on the proverbial hook to insure almost everything inside their unit, such as their personal belongings, appliances, fixtures, and window treatments, among other things.
Who Is Responsible?
The reason that the question of insurance is relevant is because under Florida law, it is a general truism that whomever insures the item or element must replace it in the event of its loss. Thus, the Condominium Act not only requires associations to repair and replace items within each individual unit, it also grants the association an "irrevocable right of access" to each unit during "reasonable hours."
One thing to keep in mind is that Florida law does generally allow community associations to allow unit owners to make repairs to their own unit, but it does not require them to allow this. If you own a condominium and are tired of waiting for your association to perform post-hurricane repairs, you must generally petition the association for permission to fix the issues yourself, and permission must be predicated on a promise to observe all building codes and stay within a certain scope of work. As a result, permission is rarely granted – but it is something to consider, particularly if you are experienced in the construction industry. Each case is different.
Call A Tampa Condominium Law Attorney
Hurricanes can be life changing events for anyone who is in the wrong place at the wrong time. If your unit is still awaiting repairs after Ian, consulting a Tampa condominium association attorney from the Seward Law Office may be a good place to start your search for what you are owed. Contact our office today to schedule a consultation.
Source:
leg.state.fl.us/Statutes/index.cfm?App_mode=Display_Statute&URL=0700-0799/0718/Sections/0718.111.html