Woman Arrested & Charged Over Real Estate Scam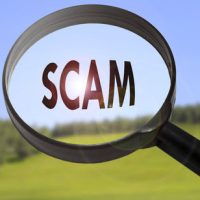 In May 2022, a woman from Loxahatchee was charged with multiple fraud crimes after she stole thousands of dollars in a real estate scam spanning six Florida counties. She listed properties for sale or rent without the residents' knowledge, and then posed as both the owners and as a title agent in order to further defraud potential homeowners. While the woman faces several long prison terms over her defrauding of home buyers, it is also relevant to know that if her schemes progressed far enough, she may have created issues for those who rightfully owned the properties in question.
A Cloud On Title
Most of the time, a property's chain of ownership is relatively unbroken, or at the very least, it is easy to document when the property changed hands in the past. However, fraud like the Loxahatchee woman's can create false deeds or bills of sale. If these types of documents were created in her case, it may create what is known as a cloud on title for the homes in question. A cloud on the title is 'any claim or encumbrance' that can prohibit a clean transfer of property – essentially, anything out of the ordinary that would make a home uninsurable by title insurers and thus unable to pass to new owners.
There are several possible reasons that a cloud on title may exist, though fraud is one of the most common. Others include liens from tradesmen, recording errors –  when a past deed was wrongly filed, or a typo listed the wrong parcel on a land contract – and problems in the foreclosure process. Any of these factors, as well as any hint of fraud, can create enough uncertainty about who truly owns a piece of property to at least temporarily derail a sale.
How To Remove A Cloud
If fraud or another factor has put a cloud on your title, the cloud must be removed before the sale will proceed. However, the different 'clouds' will generally be resolved in fundamentally different ways. For example, under Florida law, one can remove a construction lien simply by paying off its balance – but removing a fraudulent deed will generally require a civil action to quiet title, to say nothing of new paperwork establishing true ownership.
In a best-case scenario, a quiet title action will remove all the potential encumbrances on a piece of property, which means that the sale can then go forward. That said, it is important to be aware that some types of encumbrances will survive a quiet title action – federal tax liens and mortgages are the most common – and they must be paid or otherwise manually eliminated before the title will be clear. This can be a long and difficult process, but the aid of an experienced attorney can help smooth it out.
Contact A Tampa Real Estate Attorney
While the ultimate outcome of the Loxahatchee woman's case has yet to be seen, there are lessons that can be learned from her actions. If you fear there is a cloud on your property's title, contacting a Tampa real estate attorney is crucial. Attorney Alicia Seward and the Seward Law Office are ready and willing to try and assist you with your case. Call our office today at 813-252-6789 to schedule a consultation.
Sources:
flsenate.gov/Laws/Statutes/2012/65.061
nbc-2.com/news/crime/2022/05/12/woman-arrested-in-300k-real-estate-scam-spanning-six-florida-counties-including-swfl/