Use Restrictions In Florida HOAs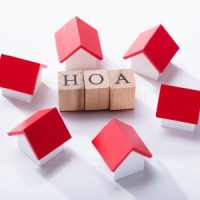 When someone moves into a house that is in a Florida homeowners' association (HOA), they tacitly accept some use restrictions in exchange for an orderly community. However, it is sadly not uncommon for HOA board members to overstep their bounds and try to impose restrictions that are either unenforceable or just plain unreasonable. It can be difficult for the average homeowner to determine which is which, but consulting a knowledgeable attorney can help to clarify matters.
Illegal or Unenforceable
Many use restrictions are appropriate and useful – for example, a HOA with a pool may limit the pool's use to those over age 18, or parking may be restricted to residents only. In Florida, a restriction that is contained within the HOA's conditions, covenants and restrictions (CC&Rs) will also generally be enforced, regardless of its perceived unreasonableness, because it was considered important enough to include in the association's founding documents. However, many use restrictions propagated by HOA boards wind up either being illegal or unenforceable, and they can be challenged or even overturned.
The most common illegal restrictions generally have to do with what are known as immutable characteristics, and these run afoul of both the state and federal Fair Housing Act. An immutable characteristic is a characteristic that cannot be changed with ease, such as race or national origin – an HOA cannot use immutable characteristics to prohibit people from moving into the community. The single possible exception to this situation is age – "55 and over" communities are generally considered legal, as an exemption to fair housing laws.
A Three-Pronged Test
While illegal use restrictions can be overturned with relative ease, those which are merely unenforceable may stay in force for longer. If there is no direct law prohibiting a use restriction, unhappy owners must try and attack it based on three different criteria:
Does the board have the authority to implement such a restriction? (The answer is often yes, though not always);
Is the rule in conflict with any of the rights that are conferred by documents of "higher priority"? (Founding documents of the association are considered the highest priority, with board-made rules getting a lower priority; and
Is the rule reasonable? That is, is it rationally related to a legitimate aim of the association?
If the board lacks the authority to implement its rule, or it is in conflict with a higher-priority document, the rule will be discarded, but the reasonableness standard can be difficult for the average person to ascertain. An attorney can be of help.
Call A Tampa HOA Attorney
Living in an HOA has definite perks, but sometimes, the board will try to enforce restrictions that are not enforceable or legal. A Tampa HOA attorney can help you to determine whether a use restriction is inappropriate, and if so, how best to see it discarded. Attorney Alicia Seward and the Seward Law Office are well versed in this area of law, and are ready to try and assist you. Contact our office today to schedule a consultation.
Source:
hud.gov/sites/documents/DOC_7770.PDF