The Role Of A Property Management Company In Florida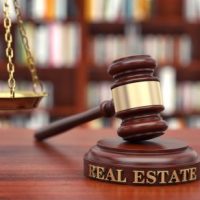 Approximately half of all Floridians live under either a homeowners' association (HOA) or a condominium association, governed by their respective boards of directors. There are advantages to living in a community of this type; the association by-laws help to avoid potential disputes between neighbors and establish guidelines to keep the community's "curb appeal" high. However, many boards hire what are known as property management companies to oversee day-to-day operations and enforce its decisions. It is crucial for board members and owners to understand the role for each.
Does My Association Need A Manager?
It is possible for a community association, particularly an HOA, to manage itself. Smaller communities often do this to save money, as well as to potentially preserve autonomy. However, as a community gets larger, it is recommended to enlist a property manager or property management company simply because there are too many day-to-day concerns for the board to handle on its own. In addition, a property manager will generally have a better grasp of the law than a community association's board members, who are simply homeowners (or condo owners) volunteering for the good of the community.
In looking for an appropriate property manager, a board should be aware that certain criteria do apply. Most importantly, while there is no 'property manager's license' available to obtain in Florida, the state does require that anyone acting in this capacity have a real estate broker's license, because some of the duties that are usually entailed upon property managers are classified as real estate services. There is a similar – but different – licensure process for condominium association managers, with similar requirements.
Manager's Role Is Enforcement
If your board has brought a property manager on board, it is crucial for everyone to keep in mind that the manager has no authority to make decisions about the running of the association. A property manager's role in a Florida HOA is to enforce the board's decisions and handle the board's responsibilities, which include creation and modification of the association's conditions, covenants and restrictions (CC&Rs), upkeep and maintenance of the common areas, among other tasks. While the property manager may help to enforce a board decision against a non-compliant owner, they do not have any say over the nature of the punishment (for example, the manager cannot raise or lower fines).
If there is a conflict between an owner and the board, the property manager is an impartial third party in most cases. The board has fairly expansive powers to come down on an owner who is violating either the association's CC&Rs or by-laws; for example, if an owner steadfastly refuses to pay delinquent fines or assessments, the board may place a lien on the property and move to foreclose. The property management company will have no role in this kind of action, unless asked to play a role by the board itself.
Contact A Tampa Real Estate Attorney
The role of a property manager with regard to an HOA should be fairly simple, but sometimes lines can be blurred and neither the board nor the manager will have a good grasp of their respective duties. If you are a board member and have questions about your options for property management, contacting a Tampa real estate attorney is a good idea. Attorney Alicia Seward and the Seward Law Office have experience in HOA representation and will work hard to assist you with your questions or concerns. Contact our office today to schedule a consultation.
Sources:
flsenate.gov/Laws/Statutes/2019/0720.303
leg.state.fl.us/Statutes/index.cfm?App_mode=Display_Statute&URL=0400-0499/0475/Sections/0475.42.html#:~:text=(a)%20A%20person%20may%20not,775.082%20or%20s.