The Digitization Of Real Estate Transactions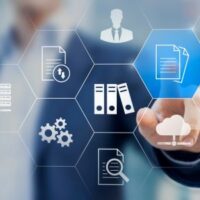 The Florida real estate market has always been lively, with supply and demand fluctuating according to current events and other factors. The COVID-19 global pandemic has changed the direction of the market, but safety considerations have also fueled changes to how real estate transactions are concluded. Real estate professionals have adapted to social distancing and other requirements, but Florida lawmakers have also passed new regulations designed to help keep businesses afloat until all restrictions can be lifted. Perhaps the most important change in these new regulations is that Florida now permits remote online notarization (RON), which can help your real estate transaction proceed smoothly.
Electronic Documents & Notarizations Are Both Legal
To worry about notarization without being aware of the enforceability of electronic documents in general may seem like putting the cart before the horse, but Florida is familiar with electronic documents in general. The Uniform Electronic Transfer Act (UETA) and the Uniform Real Property Electronic Recording Act (URPERA) both permit several different types of legal transactions to be done digitally – just, historically, the notarization had to be done in person.
The requirements to be an online notary public are very similar to those required of a standard notary public, with a few slight variations. For example, an online notary public cannot solemnize a marriage ceremony, and may only charge up to $25 per notarization, and up to $20 per making and delivering a copy of an electronic record (of which they must retain an "uninterrupted and unedited" version). If an online notary does not follow proper procedure, it is important to be aware that it does not automatically void the notarization, but it can be used as grounds to allege fraud, duress, or other legal irregularities.
RON During the COVID-19 Pandemic
Historically, Florida did not permit remote notarization because of potential fraud concerns. The state allowed what are called "e-notarizations" in 2007, but that process is when a notary public uses a digital signature to notarize a digital document while in the same room with the signer and witnesses. Remote online notarizations are for situations when the notary public and the signer and witnesses are not in the same room – indeed, they may be states apart from each other.
Remote online notarization became law before the COVID-19 pandemic, in 2019, but it has been the global pandemic that has essentially hastened its becoming common, particularly in the real estate market. Many buyers and sellers appreciate the fact that not only is an online real estate transaction secure, but all the relevant documents and discussion are preserved and date-stamped. Between the security of your transaction and the ability to remain safe while getting business done, RON has many adherents.
Contact A Tampa Real Estate Attorney
Real estate transactions can be notoriously complex even at the best of times, and in a time where the COVID-19 pandemic cannot be said to have ended, safety must still remain a concern. If you have questions or concerns about concluding your real estate transaction digitally, an experienced Tampa real estate attorney from the Seward Law Office may be able to help. Attorney Alicia Seward is ready to try and assist you with your case. Call our offices today to schedule a consultation.
Resource:
leg.state.fl.us/Statutes/index.cfm?App_mode=Display_Statute&URL=0600-0699/0695/Sections/0695.27.html