"Selective Enforcement" In Florida Condo Associations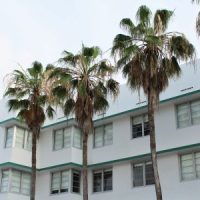 At least in theory, every member of a Florida condominium association is bound by its rules – owner and board member alike. However, it is unfortunately common for an association to play favorites, enforcing rules against some owners and not against others. This concept is referred to as "selective enforcement" in Florida law, and if you believe that you have been a victim of these practices, you may be able to file suit against your condo board or association to recover damages.
Some Restrictions Are Enforceable
It is important to understand that in some circumstances, it is possible under Florida law to make distinctions between condo owners or housing applicants as long as they are "reasonably applied" and have a legitimate purpose. For example, a case from 1979 involved a housing community trying to enforce an age restriction when several children under the proposed age already lived on the premises. The court held that the restriction was unreasonable – but it is appropriate to assume that the ruling might have gone the other way if there were no children already present in the complex.
That said, restrictions like this may not be used unreasonably or in an arbitrary manner with the end goal of penalizing only certain groups of people. Even if the group of people affected is not a protected class under state or federal antidiscrimination lawsuits, Florida law does not allow selective enforcement if no 'legitimate' purpose exists, and if it does happen, the condo board may be subject to fines or other penalties.
A Longer Legal Process
If you believe that you have evidence of selective enforcement in your Florida condo board, you have the right to seek a legal settlement – but in Florida, most condominium disputes are required to go through mediation or another form of alternative dispute resolution (ADR) before a lawsuit can be filed. This is both an attempt to keep District Court dockets clear, and acting on a genuine belief that mediation can clear up some disputes.
If the parties are unsuccessful in reaching a compromise via mediation, either can file suit in the nearest District Court. In order to successfully argue that selective enforcement has taken place, a condo owner must argue that the board has breached their duty in failing to enforce the association rules in a fair and reasonable manner – and Florida law does hold that even one example of selective enforcement may be enough to sway the court in the owner's favor.
Contact A Tampa Condominium Association Attorney
It can be difficult for a condominium board to ensure that all the conditions, covenants & restrictions are enforced appropriately – but it is crucial that they do, because owners have the right to call out selective enforcement and hold the board accountable. If you have questions about the possibility of selective enforcement in your case, a Tampa condominium association attorney from the Seward Law Office may be able to get them answered. Contact our office today at 813-252-6789 to schedule a consultation.
Source:
myfloridalicense.com/dbpr/lsc/arbitration/allorders/2003055193.pdf