Partition Of Real Property Before Sale In Florida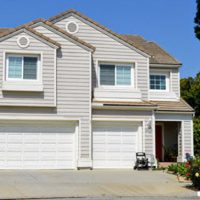 In this day and age, it is becoming more and more common for Floridians to co-own property with other people – usually spouses or family members. While this is a good way to keep property in the family, it is important to be aware that in most cases, the sale of the property requires either the consent of both owners or the partition of the acreage. If you are looking to sell your portion of real property, but your co-owner is uninterested, a real estate partition lawsuit may be your best option.
Two Options
If one owner wants to sell the property in its entirety, it is in their best interest to try and reach an agreement with their co-owner before resorting to the courts, because there are only two real outcomes to a partition lawsuit. Either the property will be divided legally between the owners ("partition in kind"), or the property will be sold at auction and the proceeds pocketed by the parties ("partition by sale"). However, which outcome comes to pass in your case will depend on several different factors.
With a partition lawsuit, the court will consider which path would be best for all the parties involved. For example, if the property in question is small and residential, the most likely outcome will be judicial sale. Conversely, if the property is undeveloped, division will likely be the option chosen by the court because it would be possible for either (or both) owner to make their part of the property something disparate.
Potential Alternatives Exist
If you are interested in selling a piece of land to a real estate buyer, you may understandably be leery of filing a partition lawsuit, lest you suddenly have no property to sell – the law holds that "if it appears that the parties are entitled to it," partition will happen. However, all is not lost – there are other options that may still result in your having a complete property to sell, but they may require the agreement (or at least, the lack of interference) on the part of your former co-owner.
For example, depending on the situation, it may be possible to buy out your co-owner or owners, which means that you would pay them the appropriate value for their portion of the property, acquiring their equity in the land. Alternative dispute resolution, such as mediation, may also yield a more positive result for you and your co-owners (and also has the added advantage of usually being much quicker than a standard lawsuit). It is possible to arrive at an appropriate solution to the conundrum without having to resort to allowing the court to handle matters.
Contact A Tampa Real Estate Attorney
Partition can be a complex subject, prone to causing family arguments. If you have questions about partitioning your property for sale, a Tampa real estate attorney may be able to assist. Alicia Seward and the Seward Law Office have handled real estate matters before, and are ready to work for you. Contact our office today at 813-252-6789 to schedule a consultation.
Source:
leg.state.fl.us/statutes/index.cfm?App_mode=Display_Statute&Search_String=&URL=0000-0099/0064/Sections/0064.051.html