New Requirements For Condominium Buildings Take Effect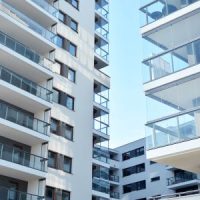 In September 2022, Florida's brand new inspection requirements for buildings over 3 stories tall went into effect. The legislature passed sweeping reforms of state laws after the tragic 2021 collapse of Champlain Towers South in Surfside, intending for greater oversight of building quality, as well as increasing requirements for community associations and condominiums in terms of repairs. The first step in the new oversight process has come into effect as of this writing, and community associations around Florida must comply.
A Goal Of Greater Transparency
 The first step in the new process is fairly straightforward. A new division under Florida's Department of Business & Professional Regulation (DBPR) has created a reporting system and sent out forms to all affected buildings (and community associations), asking for basic information about the property. The ultimate goal of this fact-finding is to create a searchable database, showing the relevant state of all the buildings that fall under the new laws.
Thus, if someone lives in a building that they believe is not current in its structural inspections, they will be able to search the database and find out whether their community association is not maintaining the premises as they should be. It is generally the duty of a community association to maintain the premises in an appropriately safe state for its residents and visitors (or at least the common elements, in the case of a condominium development), and failure to keep up with repairs may potentially breach that duty.
Are Residents Benefiting?
While the goal of the new laws is to protect community association residents, it also serves in the short-term as a wake-up call to community associations themselves – if your development has not been properly repaired for some time, you have a short window of time in which to initiate those improvements. It is also important to keep in mind that since the passage of the new laws, more buildings are seeking to repair and maintain, causing a run on the talents of construction professionals.  A proactive approach is key.
What this means for community association residents is twofold. In addition to the temporary construction headaches, it is possible that post-repair, the owners of associations may raise their rent significantly, ostensibly to cover all these state requirements. Unlike in many other states, Florida has no rent control laws – in fact, the state legislature has barred it completely. While those who can afford to remain in their condo or cooperative will, the new laws may unintentionally force out some tenants.
Contact A Tampa Real Estate Attorney
While the ultimate outcome of Florida's new laws will be seen in the months and years to come, community associations and cooperative boards have many questions in the meantime. If you have questions or concerns on behalf of your development's governing body, a Tampa real estate attorney from the Seward Law Office may be able to assist. Attorney Alicia Seward has experience in this area of law, and is ready and willing to try and manage your concerns. Call our office today to schedule a consultation.
Source:
cbsnews.com/news/surfside-florida-condo-collapse-investigation-60-minutes-2022-11-13/