Need To Quiet Your Florida Title?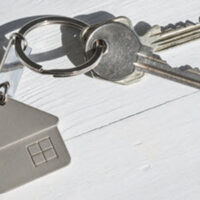 When two parties agree to go through with a Florida real estate transaction, there are certain guarantees that each party has to make to the other. One of those that the seller must guarantee is that there is no cloud on the property's title, meaning that there are no potential issues that could prevent the buyer from taking possession free and clear, as a clouded title will often torpedo the transaction completely, especially after the "foreclosure fraud" mess of the recent past. If you are in this position, it is important to know how to clear your title as quickly as possible, and consulting a Florida real estate attorney is a good way to get a jump on the process.
The Process
In order to quiet title to a piece of property, you would file a lawsuit in the district court where you live, or where the land itself is located. If you are able to establish that you lawfully hold the land and that nothing clouds its title – that is, no liens or judgment exist on the property that would prevent a buyer from taking possession free and clear – a declaratory judgment will be entered by the court which removes any kind of inappropriate conveyance or other strictly legal problem with the property. This means that the title will be insurable (which often is a dealbreaker for buyers), as well as free to be sold.
A quiet title suit can be brought whether or not anyone is actively challenging the owner's bona-fide right to possession of the land, but it is most often brought when another party has made a claim against it. However, quiet title suits do not touch any potential monetary issues – if any kind of money claim might be owed, it is more appropriate to file a suit in tort or contract law, so that a civil court can address the validity of that type of dispute.
Make Sure Title Is Actually Quieted
One major factor that must be kept in mind is that while a quiet title action will eliminate most issues in a property's chain of ownership, not every problem will disappear. For example, most federal tax liens will survive a quiet title action because of the way federal tax law is written, or delinquent child support liens will survive because public policy demands that the parent-owner satisfy their support obligation. In addition, other creditors who have not been properly served with notice of the action may argue that their lien survives because of the lack of notice.
A person can only be certain that title has been quieted if no proverbial stone has been left unturned in terms of searching for claimants to the land, and if all possible claimants have been served with the lawsuit, to give them a chance to assert their lien. If these two facts have been established, the judgment of the court will then be entered, establishing that all possible due diligence was exercised in trying to find people with potential claims to the land, and no one else who has a better claim has yet been found (superior liens like IRS claims notwithstanding).
Our Florida Real Estate Attorneys Are Here To Help
Navigating real estate transactions can be quite complex for those who have never handled one before, but our Tampa real estate attorneys at the Seward Law Office, P.A. can assist you. We can offer dedicated and knowledgeable representation in situations where the stakes are high. Contact our offices today at (813) 672-1900 or find us online to schedule a consultation. We are happy to assist.
Resource:
leg.state.fl.us/Statutes/index.cfm?App_mode=Display_Statute&URL=0000-0099/0065/0065.html
https://www.sewardlawoffice.com/boundary-disputes-in-florida-real-estate-litigation/