How Can I Tell If An HOA Rule Is Unenforceable?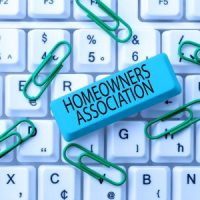 Florida law gives homeowners' associations (HOAs) and condominium associations (CAs) fairly broad leeway to make and enforce rules, and the association's articles of incorporation may cement that authority. However, it is not limitless – if you are a board member in a community association, it is crucial that you and your colleagues understand where your authority ends, and what rights owners have to contest your decisions.
Selective Enforcement & Discrimination
Perhaps the most critical error an association can make is selective enforcement. This can happen either via preferential treatment (such as giving a 'preferred' owner extra time to pay assessments without fines), or in a more discriminatory fashion (such as refusing to comply with the terms of the U.S. Fair Housing Act). Enforcing rules against one person or group of people and not another will almost always leave an association open to accusations of mismanagement, if not outright litigation.
Ignoring Established Procedures
In order to make changes to bylaws or to an association's conditions, covenants, and restrictions (CC&Rs), certain procedures and rules must be upheld – the most common being that a majority vote is usually required. If an association abruptly changes an established rule, or starts to enforce a law on the books that was not previously enforced, and no vote takes place, the owners would have grounds to question that rule's legitimacy.
Barring "Florida-Friendly Landscaping"
Florida has a law on the books to promote what is known as "Florida-friendly" landscaping. This means specifically using plants that are drought tolerant, help conserve water, and are adaptable to variant conditions. The legislature has specifically designated the participation of HOAs as promoting a 'compelling state interest,' and the law explicitly forbids HOAs from barring their members from landscaping with these plants, even if it 'damages' the aesthetic of the community.
Outright Banning Certain Outdoor Items
Laws exist in Florida which guarantee the right to have (1) an electric vehicle charging station and (2) a clothesline on one's property. Banning either of these outright is contrary to state law, though HOAs and CAs do have the right to regulate where on the property these are placed, and other criteria like their height or overall size.
Contact A Tampa Community Association Attorney
Community associations generally have the right to make any reasonable regulation, but sometimes 'reasonable' is precluded by law or common sense. If you are a board member and have questions or concerns about the direction of your association, calling a Tampa community association attorney from the Seward Law Office may help to get them managed. Call our office today to schedule a consultation.
Source:
hud.gov/program_offices/fair_housing_equal_opp/fair_housing_act_overview