Florida's Real Estate Disclosure Laws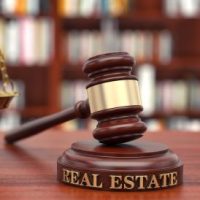 When a person is selling their home, they must make certain disclosures to a prospective buyer, or run the risk of the sale being derailed. Under Florida law, there are a host of different factors that must be addressed by a seller before they can transfer an unencumbered title to a buyer. Failure to do so may result in the seller winding up in court – or on the receiving end of attention from state authorities.
Latent Defects
The most important disclosures that a seller must make are those surrounding what are known as latent defects. A latent defect is a fault in the home that materially affects the property value, is not "readily observable," and is not readily known to the buyer. The case of Johnson v Davis (1985) established this doctrine, and the case of Rayner v Wise Realty Co. of Tallahassee (1987) clarified that the duty to disclose latent defects applies even if a buyer is purchasing a home under an "as-is" contract (that is, buying a home where repairs have not been made and other defects have not been corrected).
Several examples of potential latent defects may include wiring problems, past or present insect infestations, holes in the roof, foundation cracks, and any disputes over boundaries or the title itself. In order to sell a piece of property, the seller's title to the property must show no encumbrances on it – that is, no liens or other holds can exist on the property or it cannot be sold. A buyer may still choose to purchase a property "as is," but they can only make that decision if properly informed of all the facts.
Other Potential Disclosure Requirements
In addition to any latent defects, there are other facts that must be disclosed before a sale can go through. One of the more common examples seen is if a piece of property has a code enforcement action in progress against it. If this is the case, a seller must provide a potential buyer with information on the action and a copy of all the pleadings in the case – and if the transaction goes forward anyway, they must file a notice with the relevant code enforcement official informing them of the property transfer. Failure to do so opens the seller up to a presumption of fraud.
An occurrence that is more rare, but just as important, is the one required in the event of certain endangered species living on the property. Some species may not be legally relocated by anyone without the relevant permits from the Florida Fish & Wildlife Conservation Commission (FWCC), and a sale going forward without a buyer being informed of such an issue may lead to penalties for the seller or even rescission (invalidation) of the contract.
Contact A Tampa Real Estate Attorney
If you are looking to buy or sell a home in Florida, knowing which facts you must disclose is critical. A Tampa real estate attorney from the Seward Law Office may be able to help get any questions answered. Contact our office today to schedule an initial consultation.
Source:
leg.state.fl.us/Statutes/index.cfm?App_mode=Display_Statute&Search_String=&URL=0100-0199/0162/Sections/0162.06.html