Florida's Largest HOA Tries To Pick Up The Pieces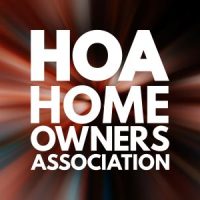 The Hammocks is a homeowners' association (HOA) in West Kendall, southwest of Miami. For the past seven years, it has been governed by a "tyrannical, secretive board of directors," which now stands accused of allegedly stealing millions in fees from the roughly 6500 homeowners. As of March 2023, a new board is trying to pick up the proverbial pieces, but for many owners, the damage has been done, and a sense of mistrust is still pervasive. Both owners and board members must be on the same metaphorical page in order for a community association to thrive.
A Board Gone Rogue
The association has been in receivership since March, and the appointed receiver has had their work cut out for them; between trying to recover fees paid for maintenance that never occurred, and documents hidden by former board members, the "rogue board" engaged in almost every form of corruption possible under the relevant Florida law. The former board president is, as of this writing, facing several criminal charges, and trust between the board and the homeowners was all but nonexistent. However, this does not free owners from their obligations under the association covenants and bylaws, for good or ill – Florida law offers very little recourse for homeowners against an overmighty board.
There have been efforts to tighten laws regarding HOA oversight; in the spring 2023 session, the "HOA Bill of Rights" was passed, but potential issues still remain – the law was 'watered down' due to competing pressure from HOA groups, and several Hammocks residents articulated the fear that the new law would not actually stop another board from engaging in the same corruption as theirs. If you fear that your community association is engaging in similar tactics, it is important to keep an eye out for potential red flags, both as a board member and an owner.
Potential Warning Signs
If you live in a community association where you suspect that all is not as it should be, there are several potential red flags that you can look out for, so as to protect your own interests. One of the most important is the issue of transparency – if governing documents and finances are not readily available for members to review, this immediately raises the question of what the association has to hide. Alternatively, if the records are available, but there are unexplained transactions, this can also create suspicion.
A lack of safeguards, such as audits or insurance coverage that protects against fraud and other crimes, is another problem in itself. An association may neglect oversight because it lacks funds or the board cannot come to a consensus, or it may neglect oversight to give its members better opportunities to steal or embezzle. If you suspect all is not as it should be, consulting an experienced attorney is always a good idea, even if you have no real proof – but knowing what to look for can help.
Contact A Tampa Community Association Attorney
Because of the amount of power community associations – especially homeowners' associations – wield, it can be difficult to actually do something about corruption and mismanagement. A Tampa community association attorney can help you with questions or concerns about your current situation. Attorney Alicia Seward and the Seward Law Office are ready to try and help. Call our office today at 813-252-6789 to schedule a consultation.
Source:
miamiherald.com/news/local/community/miami-dade/kendall/article278329438.html