Farmers Insurance Pauses New Homeowner Policies In Florida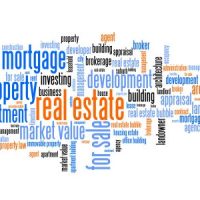 When a person is seeking to buy a new piece of property, one of the things they should make certain to have is homeowners' insurance, particularly in a hurricane-prone area like Pinellas or Sarasota County. However, as of mid-June 2023, there are fewer and fewer options for homeowners, as "15 companies [have decided] to stop writing new business," including Farmers Insurance Group. This is the latest blow in a full-blown insurance crisis in the state – but far too many potential property owners still want to buy in Florida.
Insurance Crisis In Florida
Legally, it is possible to purchase a piece of residential property and not have homeowners' insurance – but it is close to impossible to do so, simply because mortgage lenders will inevitably require a policy. In reality, what will wind up happening for most potential buyers in 2023 will be purchasing a policy from those companies still in business – but those costs have ballooned for several reasons.
The primary reason for the increase is the scale of the hurricanes that have hit Florida in the past year – Hurricane Ian was predicted to be a "$60 billion insured loss event" by a spokesman from the Insurance Information Institute (III), and the damage done by Hurricane Nicole was nearly as costly. However, inflation and the way Florida's insurance system is structured also play a role, particularly since Floridians have between 3 and 5 years to make disaster-related homeowners' insurance claims.
Should I Buy In Florida?
Despite Farmers and other insurers pausing writing new policies, it is still possible to purchase property in Florida, as long as one prepares for the sticker shock. Data from the III shows that Floridians are now paying as much as $6,000 while elsewhere in the U.S., comparable coverage costs $1,700. However, even one's ability to get that insurance may vary, depending on the type of property – for example, an insurer is much less likely to provide coverage for buildings older than 2010 or so, particularly in hurricane-prone areas.
Farmers pausing their coverage is not foreseen to affect insurance rates as of this writing, but whether that proves to be accurate remains to be seen. In general, the fewer available insurance options in Florida, the more cost gets handed down to taxpayers via assessments – and assessments must be paid regardless of a homeowner's insurance status. If you are interested in the Florida housing market, it is a good idea for you to keep an eye on the market.
Call A Tampa Real Estate Attorney
If you are interested in purchasing property in Florida, enlisting a knowledgeable attorney is always a good idea, so that you can be sure to know the ins and outs of the market from a local voice. A Tampa real estate attorney from the Seward Law Office may be able to assist. Contact our office today at 813-252-6789 to schedule a consultation.
Source:
wesh.com/article/farmers-insurance-property-policies-florida/44189948