Do I Need An Attorney To Invest In Florida Real Estate?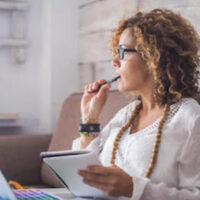 The Florida Realtors predict that the state's real estate market will continue to be very busy and popular, with investment continuing to rise. However, most of the investors tend to be individuals, rather than corporations, and individuals are not always as well versed in the details of the law as they need to be before acquiring property. Investors often need due diligence on a property in short order, and an experienced real estate attorney can offer that service.
Can Serve As A Local Guide
While Florida is one of the few states in the U.S. that does not specifically require an attorney to be present upon conclusion of a real estate transaction, it is highly recommended simply because there are details in most purchases that the average individual may not notice. Investors, particularly non-local investors, need a guide of sorts to help them navigate the market. Local real estate attorneys are often the most easily able to ensure that there are no unpleasant surprises for an investor upon concluding a sale; issues like encumbrances on title or superior liens can place a feckless investor in significant financial trouble.
More specifically, while most professional investors have done their research to the best of their ability, Florida is a state with unusual requirements for many types of properties – for example, if one wants to purchase beachfront property, an out-of-town investor must be aware of regulations like the ban on harvesting natural vegetation, or the fact that the property will only actually extend up to the line where the sand becomes wet (referred to as the median high-tide line).
Can Smooth Out Closing Issues
Another time when the services of a real estate attorney can help an investor is at the closing. A real estate closing is a time when all the proverbial cards are on the table. The presence of an attorney can help to smooth out the transaction, since an attorney can keep track of deadlines, payments and other potential issues. Some people choose to use a title agent at closing, but it is generally better to have a full-fledged attorney present since a title agent may not have the power to make necessary changes if problems crop up.
Another reason to use an attorney instead of a real estate agent or title insurance agent is that in Florida, real estate agents may sometimes do business as what is known as a transaction brokerage. Real estate agents in Florida may operate as a single agent – representing the interests of one party to a real estate transaction or the other – or as a transaction broker, who provides "limited representation" to either or both parties. If this relationship is unclear, an investor may wind up being taken advantage of without an attorney to advise them.
Contact A Tampa Real Estate Investment Attorney
As of this writing, Florida's real estate market is rosy and looks to remain that way for the future. If you are interested in investing, it is a good idea to enlist a Tampa real estate attorney who understands the ins and outs of the local market, and can lead you in the right direction. Attorney Alicia Seward and the Seward Law Office handle many different real estate transactions, and will work hard to ensure that yours goes off without a hitch. Contact our offices today at 813-252-6789 to schedule a consultation.
Resource:
floridarealtors.org/newsroom/florida-realtorsr-2022-real-estate-trends-whats-ahead