Defining Condo Association "Common Elements"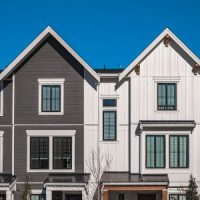 A Declaration of Condominium is a document created at the inception of a condo complex, designed to set the boundaries between the individual units and what are known as the common elements. In general, the condominium board is required to maintain the common elements, while unit owners are required to maintain their own residences in an acceptable state. However, very often – especially in new complexes – there may be dispute or confusion as to exactly what qualifies as a common element. It is important to reach a consensus between the board and the owners.
A Potentially Broad Category
Usually, everything not part of an individual owner's unit qualifies as a common element, though some of them are specifically defined by law – for example, easements or utility installations. However, the relevant statute specifically allows other things to be officially designated common elements in the Declaration of Condominium, and this usually happens. Parking lots, locker areas, the security system for the complex, and lobbies are all examples of things that wind up falling into this category.
By law, the condo association is responsible for repairs and upkeep on all common elements. Because the category can be so broad, it is difficult to determine the extent of what may be considered a common element, but there have been several Florida cases that have helped to define what a common element is not. In general, anything that is bought by an individual owner, or that resides fully within a unit, is not seen as a common element – and thus need not be repaired or insured by the association.
"Limited" Common Elements
To potentially complicate matters, there are items in Florida law that fall under the heading of 'limited' common elements – that is, items that are for the use of certain specific unit owners. The most common examples of this are assigned parking spaces and unit balconies, but several others have been clarified in Florida case law. It will ultimately depend on the individual Declaration of Condominium, but in many cases, the unit owner or owners who use the limited common elements are required to maintain them, rather than the condo association.
Keep in mind that mere maintenance does not create an ownership interest. Too many unit owners fall prey to the misunderstanding that because they have put time and money into maintaining an element, that they have acquired an ownership interest, and under Florida law, this is simply not the case. Each unit has an "undivided share" in the common elements, and it will be bought and sold with the unit – but that share cannot increase or decrease.
Contact A Tampa Condominium Law Attorney
Determining who owns what is one of the most important factors in proper enforcement of Florida's Condominium Act. If you are unsure as to what your obligations are as a unit owner, calling a Tampa condominium law attorney may help to clarify them. Attorney Alicia Seward has handled these matters before, and the Seward Law Office will work hard for you.  Contact our office today to schedule a consultation.
Source:
flsenate.gov/Laws/Statutes/2014/718.108