Dealing With Real Estate Fraud In Florida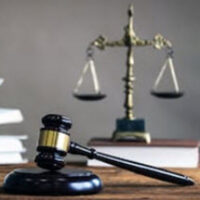 The real estate market in Florida is experiencing an upturn as of this writing, but with more activity can come more fraud. Unfortunately, not every realtor, buyer, and seller in the market will be ethical and act appropriately – fraud and misrepresentation are common, to the point where the U.S. Federal Bureau of Investigation (FBI) maintains a list of common real estate scams, and tips on how to avoid them. If you suspect that you may have been the victim of real estate fraud, it is crucial to contact an experienced attorney who may be able to help you seek the compensation you deserve.
Many Types of Fraud
There are many different types of misrepresentation and other unethical behavior that fall under the wide umbrella of 'real estate fraud.' Some of the most common include:
Mortgage fraud, which in itself has many variations. Any behavior that involves misrepresentation or omission that is then relied upon by a loan officer can rise to the level of actionable fraud;
Home equity fraud, which includes equity skimming (when someone gains title to another's property, refinances it, and takes the equity for themselves instead of granting it back to the original owner once the foreclosure is paid off), illegally using and draining one's home equity line of credit (HELOC), or equity stripping (selling off all the equity without the knowledge of the homeowner);
Home renovation fraud, when repairs or renovations are promised before the sale of property, but the seller fails to deliver – and tries to sell the property as if they had followed through on their promise; and
Other scams related to foreclosures and buyouts that usually result in the potential buyer losing money.
Any of these can be difficult to detect until too late, simply because they can be carried out without your input. Too often the first notice that a buyer gets that fraud has occurred is receiving a demand for payment for a loan or obligation they never contracted to take on.
Sellers Have Obligations
A seller of real property has certain obligations toward the buyer, and a failure to meet them may open that seller up to a civil lawsuit. Florida law states clearly that if a seller knows of any issue "materially affecting the value of the property" that is not immediately apparent to the buyer, they must disclose that issue to the buyer. If they fail to do so, they can be held legally liable. A seller may also try to include an "as-is" clause in a real estate contract to get out of this obligation, but state courts have explicitly held that the duty to disclose is not waived even if an "as-is" clause is present. The duty to provide the buyer with a fair and accurate picture of what they are buying is seen as more important.
There are several types of lawsuits that a defrauded plaintiff might be able to bring, depending on the specific facts of their situation. Breach of contract is a common one, though the potential for damages is somewhat more restricted than it might be with another type of suit. Filing suit in tort (a tort is essentially a civil crime) for fraudulent concealment is another common method by which buyers try to hold unscrupulous sellers accountable.
Contact A Tampa Real Estate Attorney
Buying real estate is a major life event for many people, and being defrauded out of your dream purchase can cause untold problems for you and your family. If you suspect you have been the victim of real estate fraud, contacting a knowledgeable Tampa real estate attorney is crucial. Attorney Alicia Seward and the Seward Law Office can assist you with your case. Contact the offices today at 813-252-6789 to speak to an attorney.
Resources:
scholar.google.com/scholar_case?case=14586619263907958570&q=Jensen+v.+Bailey,+76+So.+3d+980+(Fla.+2d+DCA+2011).&hl=en&as_sdt=6,44
archives.fbi.gov/archives/news/pressrel/press-releases/common-rental-and-real-estate-scams