Can A Florida HOA Restrict Solar Panel Installations?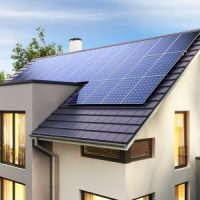 In early 2022, Florida Agriculture Commissioner 'Nikki' Fried announced her office's intent to set goals for the state to transition to 100 percent renewable energy by 2050. While the state's Public Service Commission (PSC) governs utilities, and has shown little interest in starting the transition, individuals throughout the state have begun to switch their own homes to solar power. That said, if a homeowner wants to install solar panels on their own property, it is crucial to check with their homeowners' association (HOA) before starting down that path.
Will The State Go Renewable?
Renewable energy is a hot-button issue in this day and age. Data from the U.S. Energy Information Administration (EIA) estimates that Florida has the fourth highest capacity to generate solar energy in the United States – however, in 2020, renewable energy only fueled around 5 percent of Florida's in-state electricity generation. Commissioner Fried and the Florida Department of Agriculture and Consumer Services (FDACS) see an uphill fight with Florida's PSC, which has a history of ruling in the interests of utilities, even when it may not be the best idea.
That said, the PSC or any other public entity cannot forbid an individual person from adapting their private home to solar or other renewable energy sources. If you are interested in installing solar panels in or on your home, know that Florida law explicitly prohibits a homeowners' association (or "any entity granted the power or right" to create covenants or deed restrictions) from forbidding its installation. In other words, if you wish to install solar panels, your HOA generally cannot stop you under Florida law. However, your HOA does have the right to weigh in on certain concerns that are more aesthetic in nature.
Limited Right To Intervene
HOAs and other community associations have quite a lot of power in Florida, but it is not limitless. Situations do happen where the interests of the state (or its people in general) come before the right of an HOA to hold sway over every detail of its association. For example, in terms of landscaping, homeowners have the right to xeriscape their yard and put in "Florida-friendly" landscaping, even if the HOA might discourage it due to aesthetic concerns.
This is generally the case with solar installations. The law expressly forbids any restrictions on the right of each homeowner (or community association member) to have access to renewable energy. However, the HOA has the right to dictate issues like the exact rooftop location of the panels (as long as its choice does not interfere with the solar panels' working properly). If the HOA insists on your solar panels being in a location where they do not work properly, their wishes can generally be disregarded. If your HOA tries to push, or threatens adverse consequences, enlisting an attorney can help you stand your ground.
Contact A Tampa Homeowners' Association Attorney
As the discourse around global climate change slowly translates into action, individuals who want to take the plunge into solar energy should be aware they have the right to do so. That said, consulting with your HOA before installation is still a requirement. A Tampa HOA and condo association attorney can help answer your questions and manage any concerns. Attorney Alicia Seward and the Seward Law Office are ready and willing to try and assist you. Contact our office today to schedule a consultation.
Source:
wusfnews.wusf.usf.edu/environment/2022-02-12/florida-to-set-goals-for-100-renewable-energy-by-2050-but-will-it-actually-happen