Breach Of Contract In Florida Real Estate Sales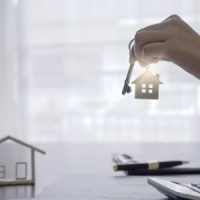 Real estate transactions are often highly complex, with many moving parts. Each party is making a legally binding commitment to perform their part of the contract – but sometimes, one party will fail to do as they have promised. This is what is known as a material breach of the real estate contract, and material breaches are actionable under Florida law. If you are in a situation where the buyer or seller has breached your contract, you have the right to pursue appropriate remedies.
'Material Breach' May Invalidate Contract
A material breach of a contract is one that immediately prevents a party from carrying out their obligations. For example, a seller is in material breach of a Florida real estate contract if they fail to disclose facts that materially "affect the value of the property, which are not readily observable" or known to the buyer. A buyer may materially breach a real estate contract if they back out of a closing, or drag their feet so long that the contract can be ruled abandoned. Any or all of these examples, among others, are material breaches that have possible remedies under the law.
Depending on who has breached the contract, either the buyer or seller can seek remedies either at law or in equity – in other words, they can seek monetary damages, or equitable solutions. A remedy 'at law' is to file suit against the breaching party, either to get one's money back or to force them to go through with the purchase of the property. The most common equitable remedy, by comparison, is called specific performance – essentially, the court ordering the contract to be completed as it was drawn up (in this case, compelling the recalcitrant party to finish buying or selling the property).
Monetary and Equitable Damages
It is worth noting that in Florida, it is quite rare for a court to order specific performance of a real estate contract, instead preferring to grant money damages, simply because many – if not most – contracts include provisions for damages in the event of a breach. These clauses are known as liquidated damages clauses, and they are generally worked out between the parties, designed to be the accepted remedy in the event of a breach. Liquidated damages cannot be punitive, but they are designed to hurt enough where a party may think twice about breaching the contract.
If there is no liquidated damages clause in your real estate contract, you might be able to ask the court for certain costs back – for example, a buyer might ask for their money back, as well as any costs like closing fees. Punitive damages are almost never available in these types of cases, unless one can show that the other party's conduct has been particularly egregious – but it is relatively common for both parties to at least wind up back where they started financially. While each case is different, it is generally possible to work out an appropriate division, if the real estate contract will not be enforced.
Contact A Tampa Real Estate Contract Attorney
When a person enters into a real estate contract, the obvious intent is to complete the contract and buy or sell the property. However, this does not always happen, and Florida law has steps to deal with these issues. A knowledgeable Tampa real estate attorney can help you understand what your options are, and how to proceed to put yourself on the best financial footing. Attorney Alicia Seward and the Seward Law Office are ready and willing to try and assist you with your case. Call our office today to schedule a consultation.
Source:
courtlistener.com/opinion/1646494/johnson-v-davis/