Bad Outcomes & Scams In Florida Real Estate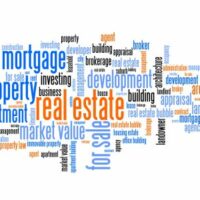 When you are looking to purchase real estate in Florida, it is a good idea to keep in mind that a host of professionals are available to help make that transaction easier. A knowledgeable realtor and a competent real estate attorney are only the beginning – many people get overwhelmed by just how many factors go into buying, selling, and maintaining. Sometimes miscommunications lead to losses – but unfortunately, too many individuals and companies prey on first-time home buyers to try and make money for themselves. Having experienced legal help may be the difference between keeping your investment and being taken for a ride.
Know What You Are Getting Into
The overwhelming majority of realtors and other real estate professionals are competent, zealous workers who will treat you fairly. However, it is important to keep in mind that realtors and their promises cannot necessarily be legally relied upon, depending on the capacity in which they are acting. In Florida, there are two ways in which a realtor can legally act. One is as a buyer's or seller's agent, where the realtor owes a fiduciary duty to their client; the other is as a "transaction broker," which essentially means that they are simply working to complete the transaction, without specifically promoting the interest of their client.
If you are in the market for a home, and your realtor is not specifically, in writing, named as your agent, they do not have any duty to advance your interests. This is not a 'scam' – this is a realtor acting in the way they are permitted to act under state law. Potential home buyers are expected to be aware that their realtor's pronouncements are not to be relied upon – and there is often no way to sue the realtor for fraud if they do not pan out.
Miscommunication vs Fraud
While poor understanding or communication can lead to consequences, there is still a difference between these situations and outright fraud. Very often, first-time home buyers are seen as easy marks for con artists, particularly those who purport to represent banks or other financial institutions. For example, in areas where occupancy is high, rental and/or timeshare fraud is more likely to occur – situations where someone tries to rent a property that does not exist or they have no right to rent, or who string a potential buyer along until they have extracted money or personal information and then disappear.
If you suspect that you have been a victim of fraud, your ability to file suit will depend on the nature of any agreement you signed with the person, as well as that person's relationship to you. For example, it is more difficult to file suit against a realtor than it is to file suit against, say, a fraudulent home repair company. Nonetheless, the specific facts of your case may make it easier or harder to seek recovery: this is why an experienced real estate attorney is such a crucial person to have on your side.
Call A Tampa Real Estate Attorney
Real estate transactions often seem impossibly complex to the average person, and too many unscrupulous actors will take advantage of this uncertainty. If you are in the real estate market and need help navigating between truth and falsehood, a Tampa real estate attorney can help. Alicia Seward and the Seward Law Office are ready to try and assist you. Contact us via phone at 813-252-6789 to schedule a consultation.
Source:
leg.state.fl.us/Statutes/index.cfm?App_mode=Display_Statute&URL=0400-0499/0475/Sections/0475.01.html