"55 and Over" Communities In Florida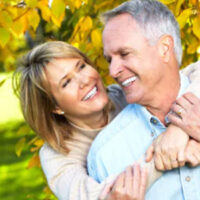 At this point, there are a sizable minority of housing developments in Florida that operate under a homeowners' association (HOA). Given the elevated numbers of Floridians who are over the age of 65 (approximately 1 in 5, according to U.S. Census statistics), there is a market for housing communities that operate as '55 and over' enclaves, aimed at providing peace and quiet to senior citizens. If you are over the age of 55, you may be interested in living in a community like this – but before moving, it is incumbent on you and your loved ones to understand what they can and cannot do.
Certain Requirements
Normally, housing authorities are not permitted to refuse any applicant on the grounds of any protected characteristic such as race, gender, age, or disability. However, '55 and over' communities operate under an exception to the federal and state Fair Housing Acts known as the Housing For Older Persons Act (HOPA). Under HOPA, communities can refuse housing to those under a certain age, up to and including refusing families with minor children in order to preserve the peace of the community.
There are three major requirements that a community must meet if it intends to operate as a community for older persons under federal and state law: (1) the so-called "80/20" rule must be in effect, which means that at least 80 percent of the units in the community must be occupied by at least one person over the age of 55; (2) the community must "publish and adhere to" policies that further the goal of having a '55 and over' community; and (3) the community must comply with the U.S. Dept. of Housing and Urban Development (HUD) rules for verification of occupancy. If all three of these are met, the community will qualify as housing for older persons.
The Remaining 20 Percent
One thing that potential new neighbors in a '55 and over' community must keep in mind is that Florida observes the so-called '80/20 rule,' but makes no distinction or specification as to how the remaining 20 percent should be allotted. In general, HUD suggests that your HOA's governing documents should govern that issue, but this can still cause problems. The 'leftover' 20 percent is meant to be used as exceptions to the '55 and over' policy – for example, if a couple gets divorced, a younger spouse may be allowed to remain in the marital home even if they are under age 55.
Something else to be aware of is that if a community formally states that they comply with the requirements for HOPA (or any other exemption to the Fair Housing Act), and a resident has no actual knowledge that the community does not qualify for the exemption, that resident has a 'good faith' immunity to any monetary damages. Essentially, if a resident reasonably relies on a belief that their community qualifies as housing for older persons, that reasonable reliance insulates them from any liability they might incur as a result of that belief.
Call A Tampa HOA Attorney
If you are over a certain age, it is understandable that you might want to move to a quieter, more inviting locale. If you have questions or concerns about potentially moving to a Tampa '55 and over' community and living under its HOA, Tampa HOA & condo association lawyer Alicia Seward has experience in dealing with HOAs and the laws surrounding them. The Seward Law Firm is happy to try and assist you with your case. Call today at 813-252-6789 to schedule a consultation.
Resource:
law.cornell.edu/uscode/text/42/3607