Residential Tenant Rights In Florida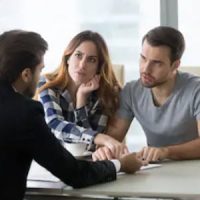 Home ownership may be part of the so-called American Dream, but many people choose to rent their living space, either for reasons of economy or just because they prefer not to be tied to a certain location for however long the mortgage lasts. There are both several positives and negatives about being a residential tenant, but it is crucial that a tenant be aware of both their rights and responsibilities. Failure to abide by the rental rules or other potential issues can lead to someone being put out on the street when they least expect it.
Rights and Responsibilities Are Balanced
A rental agreement is a contract, which means that both landlord and tenant(s) have to comply with all the provisions in the agreement or face potential legal action (and, in Florida, they must act in good faith "in performance or enforcement"). The Florida Landlord Tenant Act guarantees the right for a tenant to have "private, peaceful possession of the dwelling." This includes the right to be left alone, so to speak – no one else can enter your premises, with the exception of the landlord being allowed to enter the premises to inspect, or to repair something, as long as they give notice to the tenant and come at an appropriate time.
While the tenant must keep the premises in an appropriate condition (notwithstanding ordinary wear and tear), the landlord must also ensure that they are renting a dwelling that is fit for habitation in the first place, or they may face fines and other consequences, particularly if any local safety laws are breached. Most of the time, landlords are reasonably prompt in fixing minor issues, but if a landlord allows a dwelling to fall into dangerous condition, a tenant has options like withholding rent (though only in extreme circumstances).
Rent and Retaliation
In addition to issues surrounding the dwelling's condition, rights and responsibilities of landlords and tenants will also come up when discussing rent. While a landlord has the right to require an appropriate security deposit, as well as prompt payment of rent, they do not have the right to unilaterally raise or lower a tenant's rent while their lease is still in effect. If a tenant has not paid rent for a certain period of time, a landlord may initiate eviction proceedings, but they may not do anything further, such as trying to appropriate the tenant's personal belongings or locking them out in lieu of payment. Essentially, a landlord has the right to defend their property, but they do not have the right to engage in retaliatory behavior, regardless of the tenant's alleged errors.
One major factor that both parties to the lease agreement must keep in mind is that Florida law does not require a lease of less than one year to be in writing. This can lead to some unpleasant surprises for tenants who may be shocked to find that a landlord-tenant relationship exists, because an informal agreement does not have the same force as a proper rental agreement that establishes rights and responsibilities. Knowing your status in relationship to your landlord may make a difference in terms of what rights you actually have.
Contact A Tampa Lease Agreement Attorney
Florida landlord-tenant law can be quite complex, and too often, a party winds up being taken advantage of simply because they are not aware of their rights. A Tampa landlord/tenant attorney can help you understand your options. Attorney Alicia Seward and the Seward Law Office are ready to try and assist you with your case. Call our office today at 813-252-6789 to schedule a consultation.
Source:
flsenate.gov/Laws/Statutes/2021/0083.44