How Can HOAs & Condo Associations Collect Delinquent Assessments?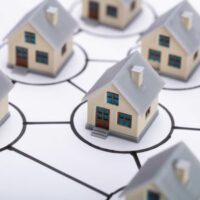 Assessments are a part of life when one lives in a homeowners' association (HOA) or condominium association. They are a part of the contract a person signs when they join the association, and must be paid as close to on time as possible. Collecting assessments from owners generally falls to the board, whether on time or delinquent, but it is in trying to collect delinquent assessments that a board may overstep its bounds. Board members must find a way to do business while still observing the rights of unit owners.
What Are Assessments?
Unlike association dues, assessments are levied when there is a particular or special expense that the association wants met. Generally, when unit owners pay dues each month, part of the amount is earmarked for maintenance and upkeep, and part of it goes into reserves (which are saved in case of major accidents or disasters, in case serious repairs are ever needed). However, if expenses are more than the amount of the dues paid by owners, an assessment may be necessary.
Florida law requires that all unit owners, regardless of how they acquired title to their home or condo, are "liable for all assessments which come due" while they own the property in question. If an owner does not pay their dues or assessments, HOAs and condo boards have tools they may use in order to collect the money they are owed. For example, they can take away common privileges, such as access to the community pool. They may also file a lien on the property in question, though there are specific procedures that must be followed in order for the lien to be filed correctly.
A Change In The Law
In July 2021, the Florida legislature made significant changes to the procedures used to collect delinquent assessments. Most of the changes were made in the service of normalizing the procedures used between HOAs, condo boards, and other community associations – for example, the new laws lower the time frame for condo boards to send a notice of intent to sue to 45 days, while this was already the limit for HOAs. They also institute the requirement for all types of community associations to send a letter of notice to a delinquent owner before referring an issue to the association's attorney.
At its roots, the changes mean that an association must go through at least 120 days' worth of collection efforts before starting a foreclosure action. A total of 3 separate notices are now required, giving delinquent owners many chances to pay up before the specter of losing their home or condo becomes real. That said, it is still important to consult an experienced attorney if you are in a situation where you have delinquent dues or assessments. Because the little details matter, one mistake can create more trouble.
Contact A Tampa Community Association Attorney
Community associations have an obligation to maintain their premises in good working order, and owners have an obligation to contribute to their upkeep. If you have questions or concerns about potential delinquent assessments, contacting a Tampa HOA & condo association attorney is a good idea. Attorney Alicia Seward and the Seward Law Office are ready and willing to try and assist you with your case. Call our Tampa offices today to schedule a consultation.
Resources:
leg.state.fl.us/statutes/index.cfm?App_mode=Display_Statute&URL=0700-0799/0720/Sections/0720.3085.html
leg.state.fl.us/statutes/index.cfm?App_mode=Display_Statute&URL=0700-0799/0718/Sections/0718.116.html